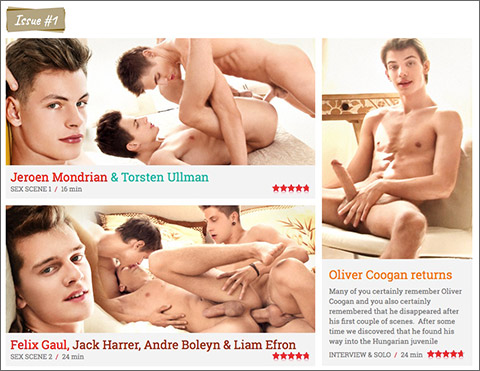 Studio: BelAmi / Freshmen
Year of Production / Release: 2016
Country of Production: Czech Republic

CAST:
Andre Boleyn
Oliver Coogan
Liam Efron
Felix Gaul
Jack Harrer
Jeroen Mondrian
Torsten Ullman
INFORMATION FROM BEL AMI: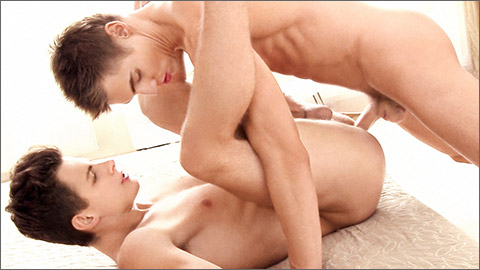 Jeroen Mondrian & Torsten Ullman
Jeroen Mondrian, as some of you will remember, was sent home from last year's Mykonos production because of some disciplinary issues. Fortunately he took the lesson to heart and since then he is much more responsible ('much more' certainly does not mean completely so). Jeroen has 2 stages with us, the first of which I called his 'cheating' phase and the other his 'genuine' phase. The 'cheating' was when he gave us the bare minimum in his performances for us to get a decent scene, and the 'genuine' phase started early this year when he began giving us the 'real thing' and since then has become an excellent model.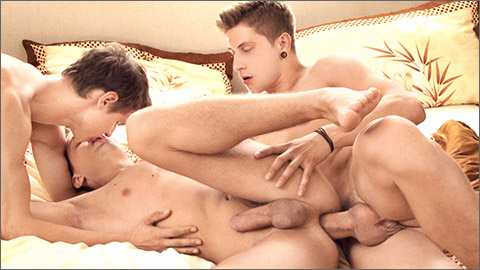 Felix Gaul, Jack Harrer, Andre Boleyn & Liam Efron
In the case of this scene you are getting 2 relative newcomers with 2 of your perennial favourites, so we don't know if this will be more about Felix and Liam for you or more about Jack and Andre. In either case the film was filmed in 2 parts and the 2nd part (which is quite independent) will be coming on BelAmiOnline around Christmas time.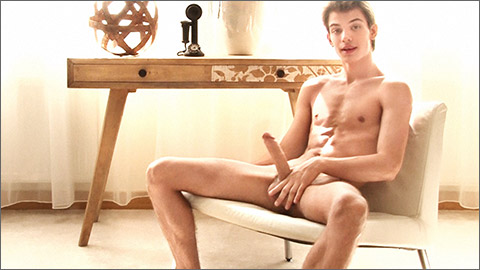 Oliver Coogan returns
Many of you certainly remember Oliver Coogan and you also certainly remembered that he disappeared after his first couple of scenes. After some time we discovered that he found his way into the Hungarian juvenile detention system and said that he would be in touch with us again when he was out. True to his word, he did and we were able to start filming with him again. Today we have decided to give you the slightly older and little riper version of Oliver. We have no special doubts that he will again someday disappear on us, but we will film whatever we can while we have the chance.

WATCH IT / DOWNLOAD IT NOW AT:
BEL AMI'S FRESHMEN
Downloadable Presentations, with extensive Photo Galleries
One of the Highest Quality Mega sites.