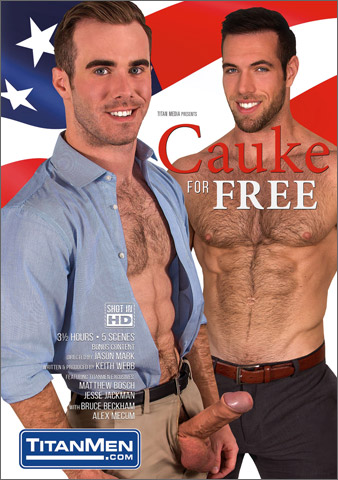 Studio: Titan Media
Directed by: Jasun Mark
Year of Production / Release: 2016
Country of Production: U.S.A.

CAST:
Bruce Beckham
Matthew Bosch
Alex Graham
Jesse Jackman
Alex Mecum
Jason Vario
FROM TITAN MEDIA WEB SITE:
Disgraced former senator Mike Cauke is back—and this time, he's out to pass anti-discrimination legislation as his CAUKEPAC turns red heat into blue balls. Are you ready to get poled for this all-important vote? TitanMen exclusives Matthew Bosch and Jesse Jackman learn how fun it is to flip when they get Cauke for FREE. Mike Cauke (Matthew Bosch) celebrates support for his bill with a boner—and with former marine Alex Mecum, the two slurping each other's slabs before flip fucking. House Speaker Ryan Paul (Alex Graham) gets some nudging from lobbyist Jesse Jackman to bring the bill to the floor—a deal sealed with a kiss, some sucks and a balls-deep fuck. Turned on by the scandalous sex in the Speaker's office, special agent Jason Vario and lobbyist Bruce Beckham swallow each other's cocks before Bruce offers his hole. Sharp-dressed Jason Vario has Alex Graham's back—and his mouth, which chokes on his big uncut gun as thanks for his silence. Alex stays rock hard as he rides the alpha agent. When the bill passes, Mike Cauke (Matthew Bosch) celebrates with retired senator Jesse Jackman—who worships his colleague's big dick before they take turns on each other's ass.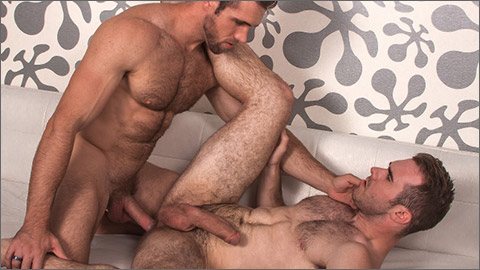 SCENE 1: Senator Matthew Bosch flip fucks with Sgt. Alex Mecum
Former senator Mike Cauke (Matthew Bosch) secures votes to bring an anti-discrimination bill closer to passing. He's thanked by former marine Alex Mecum, who was fired for his sexuality. "I've wanted to fuck you since I first saw your sex video," he smiles, the two soon swapping sucks—hands clasped over Alex's leg, Matthew's uncut monster throbbing as he sucks. The jocks flip fuck, Alex licking a load off Matthew's chest before dripping it into his mouth and kissing.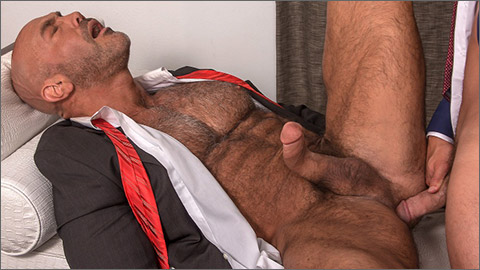 SCENE 2: Speaker Ryan Paul (Alex Graham) gets lobbied HARD by Jesse Jackman
Lobbyist Jesse Jackman convinces House Speaker Ryan Paul (Alex Graham) to cross party lines and bring the bill to the floor. "I've wanted to pass this bill forever," says the sparkly eyed Speaker. "There's something else I've kind of wanted forever." The two kiss and exchange sucks, their foreheads touching as the Speaker stares into the muscle man's eyes. Jesse grabs the stud's blazer as he fucks him from behind, Alex then riding him before pounding his hole.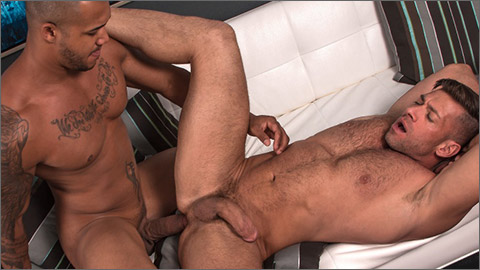 SCENE 3: Lobbyist Bruce Beckham seduces Secret Service Agent Bo Hunter (Jason Vario)!!
Special agent Jason Vario eyes the action in the hotel suite during election night. He's approached from behind by lobbyist Bruce Beckham, who whispers into his ear: "You like watching?" He reaches around and rubs the tattooed stud's bulge, the two soon swallowing each other's big dicks to the root. Bruce mounts the top, his beast of a boner slamming against Jason's abs as he bounces.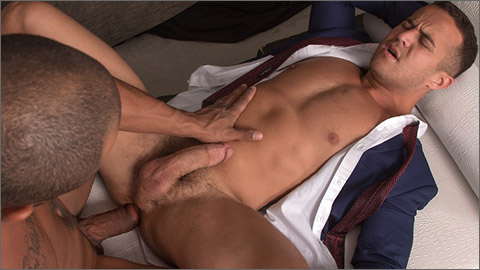 SCENE 4: Agent Bo Hunter (Jason Vario) fucks his boss Speaker Ryan Paul (Alex Graham)
"Did you see anything?" asks the nervous Speaker to Agent Vario, whose crotch hovers by his face. "I did, but I have your back." Alex rubs the growing bulge, soon breathless as he gags on Jason's uncut cock, spit dripping to the floor. Their boners poke each other as they kiss, Jason then slurping Alex's throbber—which stays stiff as steel as he rides the top. Alex gets pinned to the couch as he gets fucked from behind, then gets sprayed by the top's multi-stream gusher.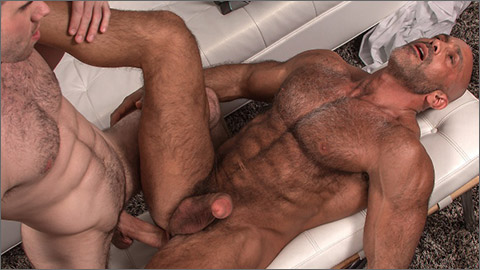 SCENE 5: Senator Matthew Bosch celebrates with Lobbyist Jesse Jackman with a hard fucking!
Mike Cauke and a fellow former senator can't contain their excitement when the bill passes. "We could both use a little redemption," says Jesse Jackman, the two smooching as they rub each other's chests. Jesse worships Matthew's beast, then gets sucked before they stare into each other's eyes and kiss. Jesse uses a tie to pull the bottom in close for a kiss as he fucks him, then offers his ass—his own dick pulsing with each thrust before the two tight-abbed studs unload.

MORE INFO, PREVIEW OR WATCH RIGHT NOW:
TITAN MEDIA
Scenes Premier online prior to DVD release and are available to view anytime in the Member"s Area.
Members can watch scenes from almost all Titan Media releases anytime online.