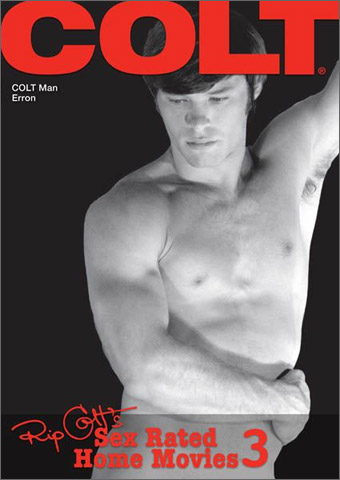 Studio: COLT Studio
Directed by: Rip Colt
Year of Production / Release: 2008
Country of Production: U.S.A.

CAST:
Alan Albert
Kurt Bieber
Bobby
Buddy
Grafton Burke
Dakota
Don
Erron
Jim
Ledermeister
Denny [Denny Lyster] Mike Morris
Peter Schwartz
Paul Storr
Ted
Toby
Dick Trask
FILM LOOPS:
STUDS IN SUDS
Dakota
Kurt Bieber
Peter Schwartz
DUNE BUGGY DUDES
Jim
Don
LOOK WHAT I GOT
Erron
Dick Trask
BEACH ENCOUNTERS
Buddy
Denny
MR. FIX IT
Ledermeister
Denny
WATERWAYS
Dick Trask
FROM COLT STUDIO:
From deep within the COLT Vault emerges this goldmine of films, direct from Rip COLT's personal collection. Among the reels of film and videotape we've found a treasure trove of lost favorites and never before seen gems. This digitally re-mastered this bounty stands the test of time and offers proof that true masculinity never grows old.
   For over 40 years COLT has the led the way in presenting the most masculine expression of all male erotica. This is where it all began.
   Rip COLT's Sex Rated Movies Part 3 features COLT Legends Denny, Ledermeister, Buddy, Erron, Dick Trask, Jim, Don, Dakota, Kurt Bieber, Peter Schwartz, Toby, Ted, Alan Albert, Grafton Burke, Bobby, Mike Morris and Paul Storr.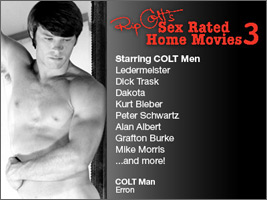 MORE INFORMATION / WATCH IT / BUY IT :
COLT STUDIO
COLT Studio members can watch this presentation online.
Extensive Photo Archives are available for download on all Classic Colt and Newer Colt Studio Productions.