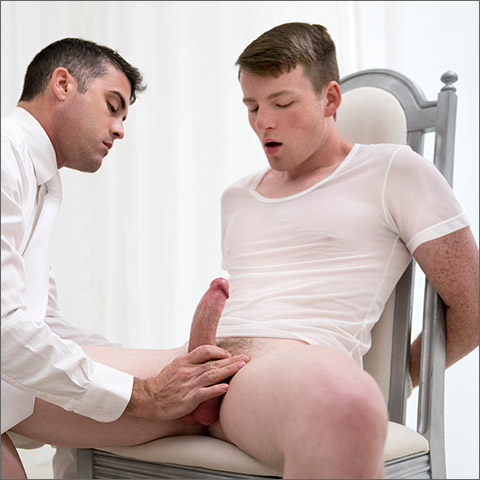 Studio: Mormon Boyz / MormonBoyz.com
Directed by: Paul Jackson
Year of Production / Release: 2017
Country of Production: U.S.A.

CAST:
Brother Hart
Elder Campbell
INFORMATION FROM MORMON BOYZ: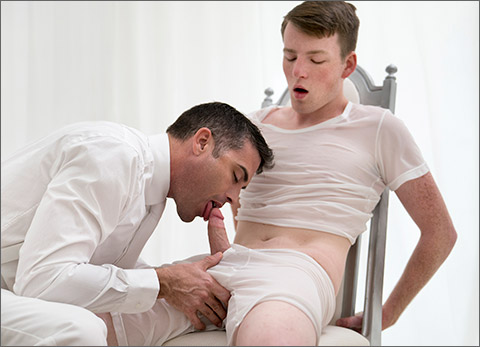 CHAPETER 1: INTERVIEW
Elder Lund made his way to the temple, subconsciously dragging his feet with each step. Worthiness interviews weren't uncommon for him, but this time he knew things would be harder.
   During his last interview, he confessed that somehow he got caught up in inappropriate behavior with his companion, Elder Gardner. He stressed that it was a one time thing and a big mistake. Elder Lund had never even considered being with men, not even once!
   This presented an unusual situation for the Brethren. Here was a completely straight boy who had sex with his companion. Not only that, Elder Gardner went ahead and mentioned the Order!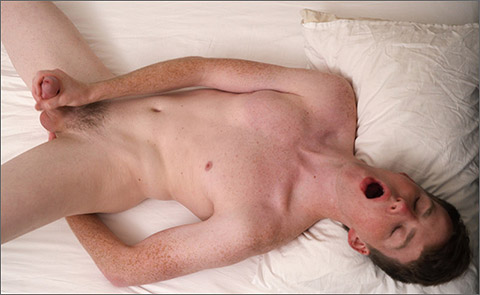 CHAPTER 2: SAME-SEX ATTRACTION
Elder Campbell awoke from his bed with a start. He was dreaming about Bishop Hart again and didn't know how to handle it.
   Ever since Bishop Hart conducted the worthiness interview with him, he'd been unable to think much of anything else. The anxious Mormon felt like his whole experience was a dream. The surreal nature of it all messed with his head and confused him.
   Before that day, he'd managed to torture himself relentlessly for giving into his desires and sleeping with his girlfriend. It wasn't fun, but it made him remember his duty to remain virtuous and pure. He never stepped out of line or gave in to sinful thoughts.
   Bishop Hart took control away from him. He tied his hands behind him and touched his body, exciting him when he shouldn't be excited… even playing with his cock and hole.

WATCH OR DOWNLOAD THIS AT: MORMON BOYZ
On-Line Only Presentation & extensive photos from each scene.