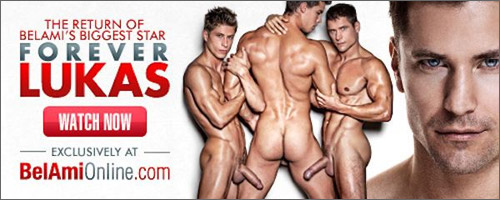 Studio: Bel Ami
Directed by:
Year of Production / Release: 2013
Country of Production: Czech Republic

CAST:
Kris Evans
Jack Harrer
Gino Mosca
Lukas Ridgeston
Kevin Warhol

THIS PREVIEW CONTAINS ADULT SEXUAL CONTENT


INFORMATION FROM BEL AMI: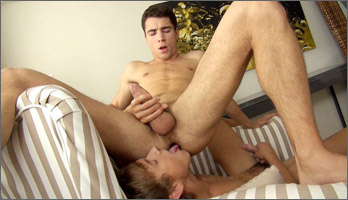 SCENE 1: Kevin Warhol fucks Gino Mosca
For Kevin, this is the day that he is about to become really famous. The dream of a lifetime is about to come true and he will get to film a scene with Lukas Ridgeston….. or will he?
   At least he has Gino there to make him forget the fact that Jack just stole 'his' role playing opposite Lukas…. With best friends like this….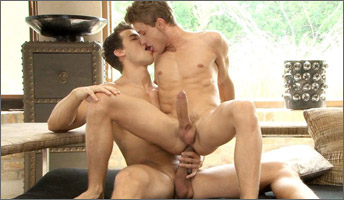 SCENE 2: Kris Evans fucks Jack Harrer (Kris Evans First BB Scene)
It seems that Jack is not too worried about having usurped Kevin's role in the new Lukas movie project, and is getting down to business in his scene with Kris Evans. In the short documentary intro, we learn that Lukas still gets nervous before filming, wanting to make sure it is as erotic and sexy as possible.
   This is Kris' first ever condom free scene. After many years of watching the testing and safety policies, he finally agreed to film without his usual condom in place.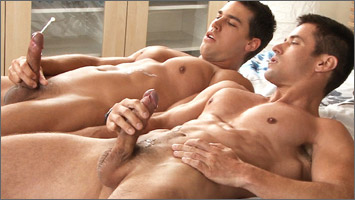 SCENE 3: Lukas Ridgeston Shower & Jackoff with Kris Evans
It's a lot of hard work filming Jack and Kris and as is customary, Lukas heads to the shower afterwards to freshen up. This time however Kris is not quite ready to leave it at that and is waiting on the bed when Lukas emerges.
   Tomorrow Jack's dreams come true when he gets to bottom for Lukas.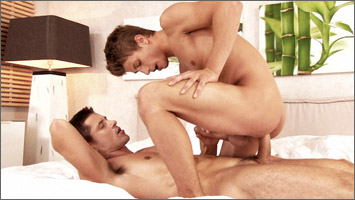 SCENE 4: Lukas Ridgeston fucks Jack Harrer (Lukas first sex scene in 10 years)
It's the filming plan that after Kris and Jack have there scene that the horny Lukas joins in on the action. Jack however has other plans and decides that he wants a bit of Lukas all to himself as well…
   Luckily Luke is always around and ready with his camera.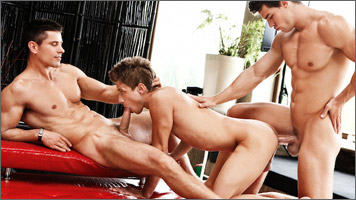 SCENE 5: Lukas Ridgeston & Kris Evans fuck Jack Harrer – The 3-Way of the year!
The day of the big scene arrives, and I think that everyone was a little nervous, especially cameraman and director Luke Hamill.
3 of BelAmi's biggest stars altogether in one scene, and with only one chance to get it right.
   Thankfully after his unplanned encounter with Jack, Lukas is full of re-found confidence and takes the lead in this 3way scene. Jack, as always, is more than happy to bottom for both of the bigger guys and brings out the best in both Lukas and Kris.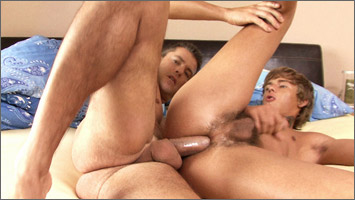 SCENE 6: Lukas Ridgeston fucks Kevin Warhol Home Video
There is always a bit of rivalry between Jack and Kevin, and if anyone thinks that he will just lay back and sulk after Jack stole his role in the scene with Lukas, they are sorely mistaken. As it turns out, Kevin has already seduced Lukas before and is determined to make sure that Jack finds out about it.
   Unlike all the other scenes in Forever Lukas, this one was filmed earlier on (about 2 years ago) when we first started thinking about a Lukas comeback. It was all planned and shot by Lukas himself and at that time many of our scenes were still being filmed with condoms.

WATCH IT / DOWNLOAD IT / BUY IT NOW AT:
BEL AMI ONLINE
Downloadable Presentations, with extensive Photo Galleries
One of the Highest Quality Mega sites.