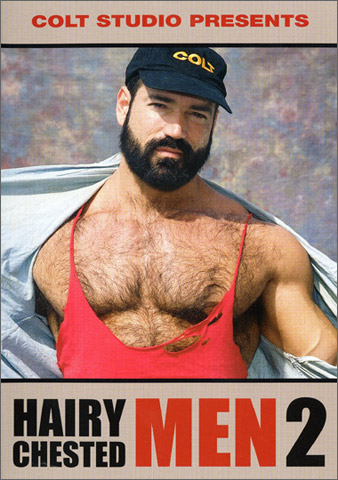 Studio: Rip Colt
Directed by: COLT Studio Compilation
Year of Production / Release: 2002
Country of Production: U.S.A.

FILM TITLE & CAST:
LOCKED IN AND LOADED
Tom Howard
THE HEAT INSIDE
Rowdy Nash
SELF SERVICE
Carl Hardwick
THE BEST MAN
Troy Yeager
INFORMATION FROM COLT STUDIO:
If you like your hunks hot and hairy, you'll love this Colt Studio collection DVD release showcasing the hung and the hirsute.
   Chiseled features of babyfaced, clean-shaven or bearded men, you get a wide choice of furry flavors. The studs run the gamut from Superstar Carl Hardwick to Colt sensation Babycakes. These muscular dudes are guaranteed to get you excited and damped!
   Five complete films, including: Locked In and Loaded with thick-muscled Tom howard, who discovers that he's been locked in a sex club alone, giving him the chance to indulge in a fantasy that will set you free; Ignition with handsome stud Babycakes. He comes across Colt's gallery of hot muscular nudes. Soon his hard drive isn't the only thing overheating; The Heat Inside, with hunky blond Rowdy Nash. Working in the garden on a hot summer day, Rowdy finds a risky way to cool down his sweaty hairy physique.
   Self Service with beefy Carl Hardwick. Tuning up an engine is hard work, especially when Carl discovers that his biggest and best tool needs a lube job, too; and Troy Yeager in the bonus feature The Best Man from Minute Man – Series Twelve (Hairy Chested Men). When Troy strips off his best man's tuxedo and relaxes after a wedding – by stretching and stroking his muscular body – you'll say "I do!" A Colt Studio presentation.

GO TO: COLT STUDIO