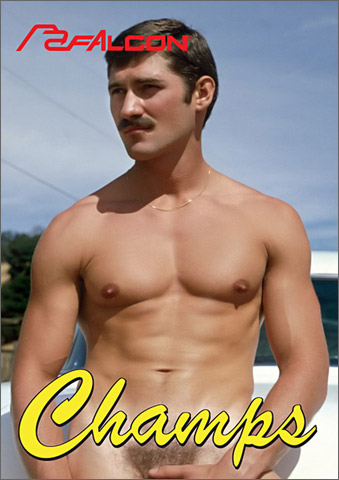 Studio: Falcon Studios
Directed by: various
Year of Production: VHS: 1980
Country of Production: U.S.A.

CAST:
Bill Adams
Vince Clark
Sky Dawson
Dick Fisk
Tom Hartung
Al Parker
Tony Roberts
Craig Ryan
Will Seagers
SCENE 1: CHAMPS – THE FINALS – #646
Sky Dawson and Dick Fisk flip-flop
SCENE 2: TAXI – #647
Al Parker gives Craig Ryan a ride to the Airport
SCENE 3: HITCHHIKER – #648
Bill Adams picks up and tops Vince Clark
SCENE 4: WILL SEAGERS AND THE HUSTLER – #649
Will Seagers hires and tops Tony Roberts in the office
SCENE 5: CHAUFFEUR'S TIME – #650
Tom Hartung takes a break from driving
ADDITIONAL COMMENTS:
Another great Re-Release from Falcon. While there is no Bonus Material, as on many of the recent Re-Releases, this one contains some of the best of the Original 8mm loops which made Falcon what it is today. For us, CHAUFFEUR'S TIME with Tom Hartung is enough reason to view this over and over again (which we have). The transfer to Digital from Film is excellent. Thank you Falcon for taking such good care of these classics.

WATCH THE SCENES NOW AT:
FALCON STUDIOS
Falcon Members can watch scenes from this Release anytime online.
DVD Releases debut online prior to DVD Release.

WATCH IT AT: AEBN / SMUTJUNKIES THEATER
BUY IT / WATCH IT AT: GAY HOT MOVIES