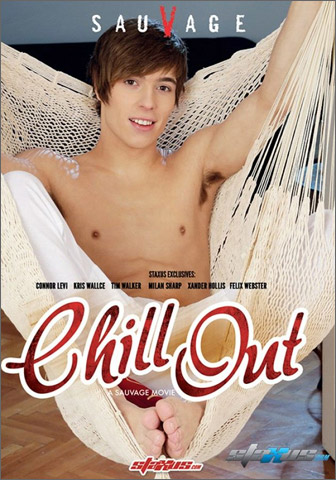 Studio: Staxus Productions
Directed by: John Smith
Year of Production / Release: 2013
Country of Production: Czech Republic

CAST:
Chase Anderson
Xander Hollis
Connor Levi
Michael Moon
Milan Sharp
Tim Walker
Kris Wallace
Felix Webster
ADDITIONAL COMMENTS:
Members at STAXUS.COM can watch the scenes at anytime.
INFORMATION FROM STAXUS PRODUCTIONS:
It may be half a dozen degrees below freezing outside, but that clearly does nothing to dampen the ardour of this bunch of hyper-sexed beauties. In fact if anything it's simply increased the libidos of the likes of Felix Webster, Milan Sharp and Kris Wallace – cute, young lads who are determined to keep warm and active by whatever means is open to them. So whilst the snow falls outside, it's white stuff of a very different kind that concentrates the attention of these lads; as hot, bareback cock fun culminates in one spunky frenzy after another!
SCENE 1: Connor Levi & Kris Wallace
We're not exactly sure whether anyone could really get any rest in Connor Levi's hammock – it doesn't particularly look the most comfortable of contraptions – but the arrival of young Kris Wallace onto the scene pretty much ensures that Levi's attentions are going to be anything other than passive. Indeed, the two horny twinks are pretty much fighting over each other's dicks before you have chance to catch your breath, taking playful turns to suck on all that rampant hard meat that they've both got stashed in their jockstraps. It's an energetic, boisterous set-piece; but it all gets a whole lot more exciting when Wallace falls back into the hammock and parts his legs for Levi's handsome ramrod, marking the start of an unforgettable coupling that'll have you jerking off your own knob like crazy! The action quickly continues on a nearby bed – Wallace stretching his legs even further in the quest for sexual satisfaction – before Levi's yearning for an equally thorough probing sees the pairing savour a full-on flip-flop. Cue a wanktastic display of blond-boy Levi at his slutty best, getting fucked in every imaginable position; culminating in both cute lads spewing like feckin' geysers!
SCENE 2: Mickey Moon & Princ Nixon
Winter in the Czech Republic is truly a wonder to behold – but then the same could easily be said of blond beauty, [Princ Nixon], and his sexy dark-haired counterpart, Mickey Moon. Indeed, whilst the opening display here of snow and ice is pleasant enough, it sure as fuck doesn't compare to the sight of these two Eastern beauties doing their best to keep warm together indoors. Mind, given the amount of sexual energy on display here there's no need for a fire or extra blankets. These two boys are quite literally on fire, sucking each other's dicks in turn before engaging in a very sensual session of 69-ing that'll have you rubbing your own pounding flesh for sure. Don't show your appreciation too soon, though. The sight of Moon literally sitting on [Nixon's] face so that the blond lad can rim his mate's ass simply adds to the scene's intensity; whilst matters reach boiling point when Moon thrusts his legs akimbo so that [Nixon] can mount that hungry little hole of his. Thereafter it's all guns blazing as the two stags rut like a pair of oversexed hyenas; culminating in Moon being shafted from behind and then both boys spewing like fountains into open mouths. It's raw, it's raunchy – but above all it's exactly the kind of twink-fuelled filth that we know you love!
SCENE 3: Felix Webster & Milan Sharp
Like most boys his age, Felix Webster thinks about his dick pretty much every hour of every day, so it's not surprising that an opportunity to take it easy in a sling quickly transforms itself into something of a wank-fest, with Webster working and teasing his skin over his cockhead with gleeful ease. Any thoughts he has of knocking one out alone are promptly dismissed, however, by the arrival of Milan Sharp onto the scene – a guy who always knows exactly what to do when there's a hard knob out in the open, and who duly obliges by falling to his knees so that he can slurp on Webster's ramrod. A favour duly returned by Webster, who's only too pleased to be given the chance to feast on Sharp's oversized tool in front of camera. Like a pair of dirty whores the two lads are soon 69-ing each other with characteristic gusto; before Sharp takes his place in the sling, stretches his legs as far back as they'll reach and then invites his pal to first rim and then bang his clearly horny little fuck-hole. What follows is a crude display of exactly the kind of immoral filth STAXUS is famous for; only reaching a climax when Sharp jerks himself off mid-fuck and then Webster creams all over the bottom's face, leaving Sharp's face dripping with fresh jizz!
SCENE 4: Xander Hollis, Chase Anderson, Milan Sharp, Kris Wallace & Mickey Moon
Playing in the snow can be real good fun, but would anything truthfully compare to the opportunity of getting together with a gang of your favourite fuck-buddies for a hot, horny session of raw cock action? That's the dilemma faced by this gaggle of wide-eyed, big-dicked mates – and take it from us it doesn't take them long to make a decision. Before you know it Milan Sharp, Chase Anderson, Kris Wallace, Xander Hollis and Michael Moon are stripped to their underwear and engaged in a scorching set-piece of rampant cock worship. Culminating in a fellatio daisy-chain that really does have to be seen to be believed! Needless to report it's not long before all that oral attention has left this gang feeling very much on the raunchy side, as they begin to finger and rim each other's asses in anticipation of the inevitable hole-filling antics to cum. Perhaps unsurprisingly it's Sharp and Hollis who serve as chief bottoms, eventually acting as two parts of a three-guy pile-fuck; together with Wallace, who ultimately serves as the centrepiece to this fine escapade of male-bonding and whose slim, lithe body gets showered with jizz for his efforts. By the time all five lads have nutted you can literally sense the mutual satisfaction and almost smell the stench of spunk!

WATCH / DOWNLOAD THE SCENES NOW AT: STAXUS.COM
AVAILABLE FROM: RAD VIDEO