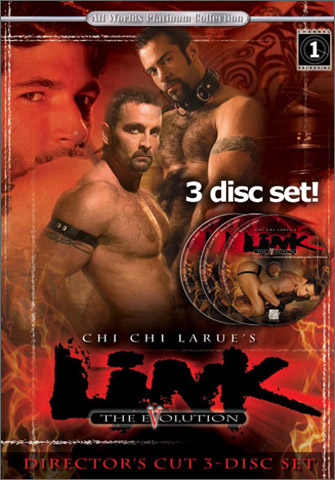 Studio: All Worlds
Directed by: Chi Chi LaRue
Year of Production / Release: Released September 2007
Country of Production: U.S.A.

CAST:
Tommy Blade
Ken Browning
Steve Carlisle
Steve Cruz
Brendan Davies
Eddie Diaz
Derrick Hanson
Johnny Hazzard
Chad Hunt
Ken Mack
Matt Majors
Nick Marino
Bo Matthews
Kevin Miles
Nick Moretti
Blake Nolan
Tyler Riggz
Blake Riley
Cole Ryan
Cole Ryder
Lex Sabre
Tyler Saint
Scott Spears
Joe Strong
Scott Tanner
Robert Thorn
Manuel Torres
Tim Towers
Dean Tucker
Josh Weston
Park Wiley
Bobby Williams
DISK 1:
SCENE 1: Tyler Saint (top), Nick Moretti (top), Bo Matthews (bottom)
SCENE 2: Blake Riley (bottom), Scott Tanner (top), Kevin Wiles (bottom/top/self-suck)
SCENE 3: Manuel Torres (top), Steve Carlise (bottom), Josh Weston (top)
SCENE 4: Nick Moreno (top), Bobby Williams (bottom), Chad Hunt (top), Tim Towers (top/bottom), Ken Mack (top), Dean Tucker (bottom), Eddie Diaz (bottom)
      • Chad Hunt tops Eddie Diaz
      • Tim Towers tops Dean Tucker
      • Nick Moreno tops Bobby Williams
      • Chad Hunt tops Dean Tucker
      • Ken Mack tops Tim Towers
SCENE 5: Lex Sabre (solo)
DISK 2:
SCENE 6: Lex Sabre (top), Ken Browning (bottom)
SCENE 7: Tommy Blade (bottom), Derrick Hanson (top), Park Wiley (top), Scott Spears (top), Robert Thorn (bottom), Cole Ryder (top)
      • Derrick Hanson tops Robert Thorn
      • Cole Ryder tops Robert Thorn
      • Park Wiley tops Tommy Blade
      • Scott Spears tops Robert Thorn
SCENE 8: Tyler Riggz (top), Blake Nolan (top), Cole Ryan (bottom)
SCENE 9: Steve Cruz (bottom), Brendan Davies (top), Matt Majors (top), Joe Strong (top), Johnny Hazzard (top/bottom)
      • Johnny Hazzard tops Steve Cruz
      • Matt Majors tops Steve Cruz
      • Brendan Davies tops Johnny Hazzard
      • Joe Strong tops Steve Cruz
ADDITIONAL COMMENTS:
Release Date: Sept. 11, 2007

WATCH IT NOW, BUY IT, MORE INFO:
CHANNEL 1 / ALL WORLDS
Channel 1 / All Worlds members can watch this presentation online.
Re-Mastered and Re-Released to DVD.