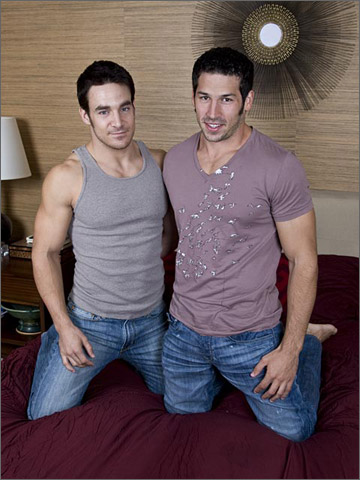 Studio: Randy Blue
Directed by: Randy Blue
Year of Production / Release: 2008
Country of Production: U.S.A.

CAST:
Chris Rockway
Leo Giamani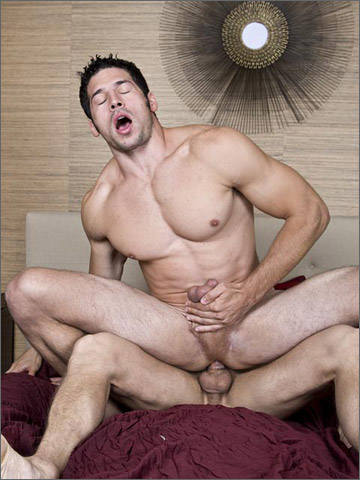 FROM RANDY BLUE:
People have been asking me for months when Leo Giamani was going to do a scene with Chris Rockway. And as if the comments on the blog and PM's in the chat room weren't enough, people have actually been stopping me on the street asking me about when these two studs are going to get together. But when Chris called me up and said, "hey, when do I get to tap Leo's ass?" I knew it was time. I don't need to go on and on about how fucking amazing Chris Rockway is looking these days. Between his Men magazine shoots and his recent videos you all know how hot his body is. He takes very good care of himself and works out like crazy. And Leo always bring one hundred percent to the table. His incredible body and handsome features make his videos and photos among the most popular on the site. And when word of his humongous cock got back to Chris, he had to see it for himself… up close. The day of the shoot I was setting up the equipment and those two were like a couple of frat buddies, horsing around and being all touchy feely. I could tell they were prepared to make this one of the hottest scenes of the year. And you can tell in the way they both jump into things as soon as the scene starts, they were ready, willing and able. I love the way Chris' eyes nearly pop out of his head when he gets his frist look at the monster hanging between Leo's legs. I could tell he was taking this as a personal challenge. If he could get Leo to moan and squirm then he knew he'd be primed and ready for a good fucking. Chris used his talented mouth to get Leo to that place where he would do just about anything. Then he flipped him over and went to town on that hot ass of his. And while Leo may have a gigantic dick, Chris had a beast of his own and he knows how to use it. The look on Leo's face is evidence enough of that. Watching these two go at it is like watching two wild animals let loose from their cages, it's total animalistic passion unleashed.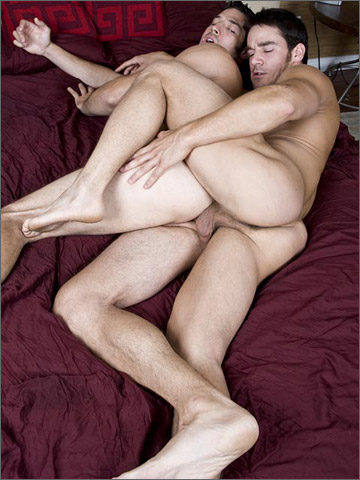 WATCH IT / DOWNLOAD IT NOW AT:
RANDY BLUE
Download or Streaming On-Line Presentations.
Extensive High Quality Photoshoots with each release.
Live Performances and Private Online Shows of your favorite performers.