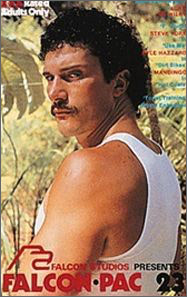 Studio: Falcon Studios
Directed by: Bill Clayton
Year of Release / Production: 1983
Country of Production: U.S.A.

8mm LOOPS &CAST: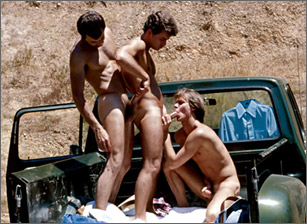 FUCK TRUCK No.658
Luke
Ed Wiley
Tom Manley
A couple horny good ole boys, out for a Sunday ride in their pickup, snatch young shitkicker "Luke" from the country roadside and speed off to a deserted farm, where they subject the blond to two of the meanest dicks in the county–for a wham bam fuck'n suck session on the flatbed of that "Fuck Truck".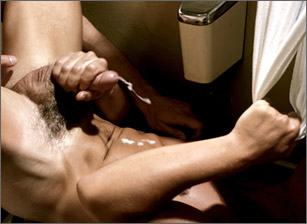 TOILET TRAINING No.659
unknown
Johnny Dawes
unknown
A handsome businessman gives some expert, "toilet training" to two young, cock-hungry dudes who encounter him, one after the other, in a public men's room; These toilet-trainees really get worked over by his stud meat and there's lots of cum pudding on the John's linoleum by the time all the loads are unloaded.


USE ME No.660
Steve York
unknown
Ever fantasize having that monster dick of Blueboy's Steve York? Well, allow yourself to experience his genuine foot of fucktool with the young co-star of this popular release. York materializes out of a daydream and proves, once and for all, that, yes, his supercock really is that big. What's more, it works, too!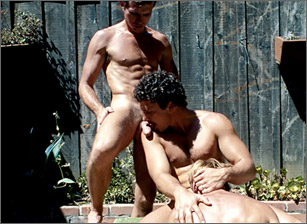 DIRT BIKES No.661
Dave Connors
Kyle Hazzard [Kyle Hazard]
Ty Granger
A pair of bikers are sweaty and sex-revved when they drop in on a buddy for a beer cool-off. But before you can say, "Make mine a bud", the three of them are sweating up a storm of hot, fast, down 'n dirty, F&S sex under the sun. And the blond host craves every inch of those deep plunging, piston-pumping, thick, long, long biker dicks!


HOT COALS No.662
Dennis Love
Mandingo
Kent Tucker
A Couple of cruising big-dicked rednecks spot a very goodlooking young black hitchhiker and force him into their pickup. At an abandoned ranch site these fuck hungry men man-handle the hapless victim with their combined 20″ inches of hard studmeat. He resists all the way and is left sweaty and cum-soaked in the dust kicked up by their vanishing truck.

DVD only (previously unavailable):
Cliff & Todd
Derek & Wayne

WATCH IT NOW AT:
FALCON STUDIOS
Falcon Members can watch scenes from this Release anytime online.
DVD Releases debut online prior to DVD Release.
WATCH IT NOW AT: AEBN / SMUTJUNKIES THEATER