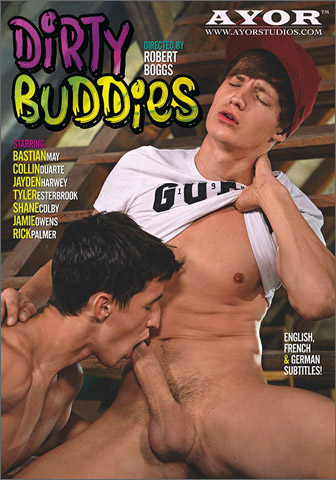 Studio: Ayor Studios
Directed by: Robert Boggs
Year of Production / Release: 2019
Country of Production: Czech Republic

CAST:
Shane Colby
Collin Duarte
Tyler Esterbrook
Curtis Fitch
Jayden Harwey
Bastian May
Jamie Owens
Rick Palmer
Kieran Tooby
INFORMATION FROM AYOR STUDIOS:
Cum and meet the "Dirty Buddies"; a gang of handsome, young, and perhaps most importantly, horny boys, who love to share their aching boners and creamy seed with each other! They recruit new members and make them a part of their Dirty Buddies gang by fucking each other bareback in the outskirts of a Czech city. And so it comes that they not only enjoy mutual blowjobs wherever they feel unwatched, they also get all their tight, but greedy boy holes stuffed by big, bare boners in abandoned places and attics, on their comfortable couches or in the great outdoors!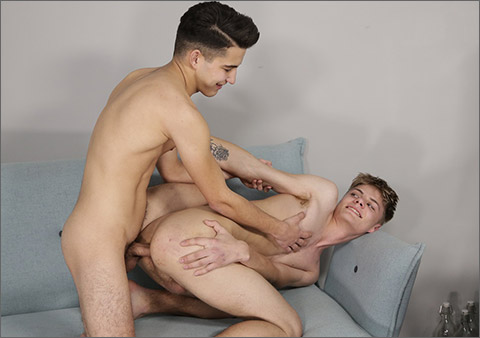 SCENE 1: Kieran Tooby & Curtis Fitch
Every young twink deserves his own place where he can do what every young twink regularly does: Wanking! 19 year old Kieran is no different, and living together with three strangers in one room at a boarding house troubles him a lot, because there"s no privacy at all. Luckily he knows Curtis, a sexy dark-haired young man who has his own place to spend the nights; and Curtis is gladly helping Kieran out to get off by fucking the blond boy"s deliciously tight ass with his big, bare boner! Just look at the sticky, white mess they make and you"ll see how much Kieran needed to shoot his load!

SCENE 2: Jamie Owens & Shane Colby
Shane and Jamie are sharing a sort of friendship which seems to be more and more common between young and well equipped boys nowadays: They meet to get each other off! It"s a service they happily do for their best buddies, but when Shane and Jamie spilled their seed after an unrestrained blowjob in the great outdoors, Jamie is still horny and ready for more.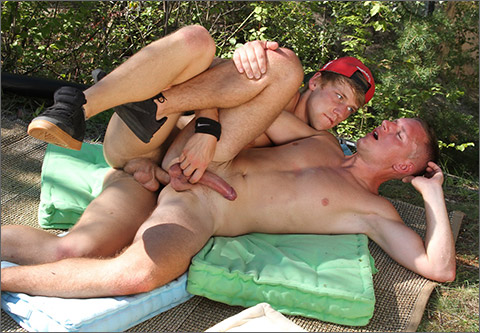 SCENE 3: Collin Duarte, Jayden Harwey & Rick Palmer
Rick and Jayden are two close friends who always help each other; especially to get off! Both boys drop the idea to have a beer or two in favour of giving each other a nice blowjob; and so it comes that they end up spilling their hot seed all over each other. But Jayden is a busy boy and leaves his mate still horny. Luckily, Collin, another Dirty Buddy, enjoys a wank in the great outdoors not far away, and he gladly helps Rick to pump the last drop of creamy cum out of his balls by offering him his tight ass for a bareback fuck!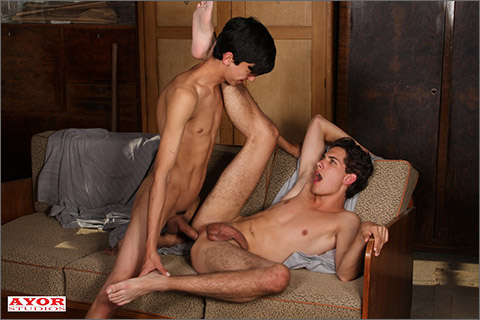 SCENE 4: Tyler Esterbrook & Shane Colby
Thrown out of his apartment by his dad, what else could a young boy like Shane need than a good friend? Well, a place to sleep – and sexy Tyler shows him an abandoned flat where he could stay and spend the nights. Tyler reveals – surely not without an ulteriour, self-serving motive, that this placed is ususally used by his Dirty Buddies to fuck each other. After a little shock, Shane is more than eager to keep the tradition going by rimming and fucking Tyler"s gaping hole until both boys enjoy explosive cumshots from each other.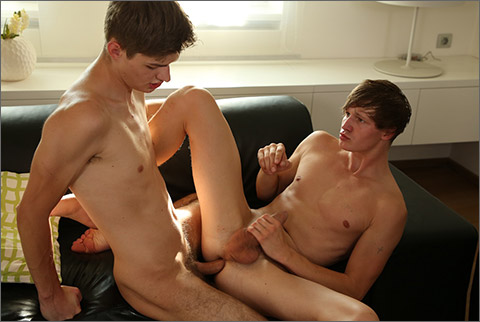 SCENE 5: Jamie Owens & Jayden Harwey
After an unrestrained blowjob in the great outdoors (you saw in the scene Jamie & Shane), Jamie is still horny and ready for more. He meets Jayden for the very first time, but immediately accepts his invitation to his apartment, where Jayden presents his gigantic boner in the shower and stuffs it later deep into Jamie"s greedy butt, finally satisfying the young boy with a remarkably hot flip-flop fuck – for now!

WATCH IT / DOWNLOAD IT / MORE INFO:
AYOR STUDIOS
Scenes are available to Member's to view & download at Ayor Studios Member's Area.
DVD AVAILABLE FROM: RAD VIDEO