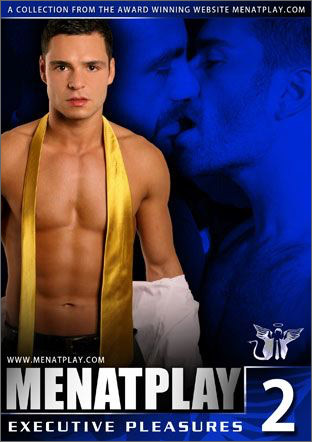 Studio: Men At Play
Directed by: Matt Jordan & Rico
Year of Production / Release: 2008
Country of Production: U.K.

CAST:
Edu Boxer
Dillon Buck
Cameron
Miguel Emelio
Anthony Lafont
Manu Maltes
Antonio Marquez
Dean Monroe
Carl Wilde
SCENE 1: 08.30am Anthony Lafont & Cameron
As French muscle stud Antony gets ready for another day at the office he spots sexy handyman Cameron working up a sweat in the garden. Knowing that there is no way he can start work with his cock aching for some action, he decides to call Cameron into the house to pay him his weekly wages.
SCENE 2: 09.15am Edu Boxer
When rival execs clash, the gloves come off and office games are turned up a notch. Mutiny is brewing in the office due to Vice President Edu Boxer and his unethical methods of getting to the top of his game. Intent on getting some dirt on Edu, Manu Maltes keeps a close watch on him until one day his patience pays off.
SCENE 3: 12.50pm Carl Wilde & Dr. Richard [Dillon Buck]
As part of the recruitment process at Menatplay, all new employees undergo a medical examination to asses their general health. Naturally, given the demands of the job, we do require a very thorough check up and frisky Dr. Richard is only to happy to oblige, especially when it comes to examining a nice tight ass like Carl's.
SCENE 4: 15.45pm Edu Boxer & Manu Maltes
With his evidence in the bag, Manu's blackmail plan unfolds and he confronts Edu with the damaging photographs. With Edu's position as Company Vice President finally on the line, Manu establishes his authority by subjecting him to a series of demeaning tasks, enjoying each second of humiliation with immense pleasure.
SCENE 5: 18.00pm Dean Monroe & Miguel Emelio
The pressures and stresses of modern day office work can often send us into daydreams of imaginary pleasures and flawless men seeing to your every need. And for new office run-around Miguel there can only be one man to fulfil these fantasies; his handsome supervisor Dean Monroe. Dean's slick, classic features are every bit Miguel's pinstripe fantasy.
SCENE 6: 19.30pm Anthony Lafont & Carl Wilde
After completing his lunchtime workout at the local gym, Antonio showers and starts getting ready to head back to the office, but not before something catches his eye. Enter young beauty Carl, who at first shy's away from his advances but is soon powerless to Antonio's thick meat which hangs tantalizingly only inches from his mouth.
ADDITIONAL COMMENTS:
Compilation of the Films at Men At Play.
Release Date: Jan. 22nd, 2008
Running Time: 124 minutes
FROM MEN AT PLAY:
All work and no play? It's day 2 in the MENATPLAY office and the studs that work there are still mixing business with pleasure! Meet a whiole new team of gorgeous guys eager to use their cocks to get them to the top of that corporate ladder. Loosen your tie and join the men in the boardroom for another ession of steaming, hardcore, white-collar action. Are you ready to play?
   PLUS over 30 minutes of bonus material, including Antonio in Mirame (colour version), Antony L behind the scenes photoshoot and hilarious MAP outtakes.

WATCH IT OR DOWNLOAD IT NOW AT: MEN AT PLAY
On-Line Only Presentation – Members Can Download
Extensive High Quality Photography and Movies in HD.