Studio: BelAmi / Freshmen
Year of Production / Release: 2021
Country of Production: Czech Republic

CAST:
Cristiano Cruzo
Jamie Eliot
Kirk Gauguin
Nikk Lanier
Mario Texeira
INFORMATION FROM BEL AMI: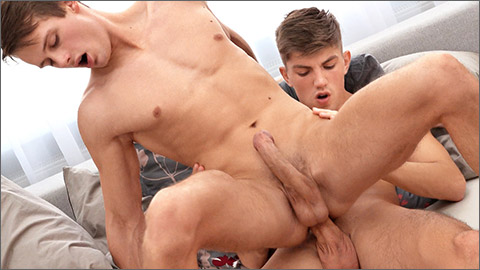 SEX SCENE 1: Nikk Lanier & Kirk Gauguin
Nikk Lanier's last update revealed how open-minded he is about sex. Though his sexual experiences are wild and colorful they are, unfortunately, infrequent. Fortunately for Nikk, Kirk shares his open mindedness and wild sexual history, but Kirk's experience is plentiful. This depth of experience gives him the instincts needed to get into his partner's pants and to provide him with total satisfaction after doing so. Watching Nikk cum with Kirk's dick in his ass convinces us that Nikk will belatedly add "get laid more" to his New Year's resolutions.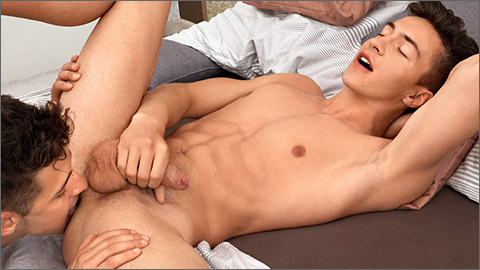 SEX SCENE 2: Cristiano Cruzo & Mario Texeira
Though we've shown Cristiano Cruzo in hardcore action previously, this is his first video ever done for us. This is also a breakthrough scene for Mario Texeira as this will be his first time topping. Cristiano's near exclusiveness as a bottom must give him special insight on how to please his lover as it is evident that Cristiano enjoys every inch of Mario's dick. Mario's expertise at fucking is manifest in Cristiano's desire to get more dick. A desire which you'll see fulfilled in future videos. Mario's dick was an effective "appetizer" as it gave Cristiano's ass a desire for much bigger "main courses".

INTERVIEW: Jamie Eliot
This week's interview gives us more details about a new model, Jamie Eliot. Though he has been featured in several scenes, he remains largely a mystery. In this interview, he isn't just physically naked, but he also reveals all emotionally. During the interview, GD gets him to divulge how sexually driven he is and that he has a lot of "real world" experience. He also admits his attraction to our boys and his desire to become part of the regular team.

WATCH IT / DOWNLOAD IT NOW AT:
BEL AMI'S FRESHMEN
Downloadable Presentations, with extensive Photo Galleries
One of the Highest Quality Mega sites.