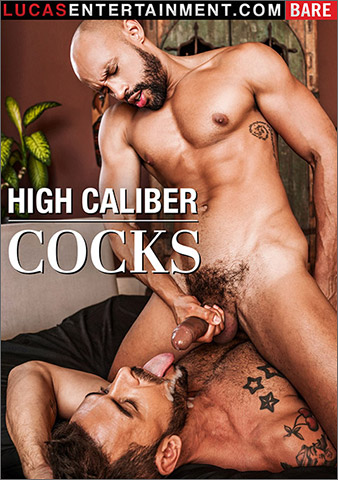 Studio: Lucas Entertainment
Directed by: Michael Lucas
Year of Production / Release: 2022
Country of Production: U.S.A.

CAST:
Tomas Brand
Cherr Brown
Rafael Carreras
Rudy Gram
Oliver Hunt
Harold Lopez
Bruno Galvez
Sir Peter
INFORMATION FROM LUCAS ENTERTAINMENT:
Many of the Lucas Men are well-endowed and nicely hung, but an elite few wield impressive HIGH CALIBER COCKS between their legs! Rudy Gram bottoms for Harold Lopez's uncut meat. Sir Peter fucks Alfonso Osnaya deep and hard. Oliver Hunt rides Cherr Brown's huge dick. And Tomas Brand, the King of All Muscle Daddies, enjoys a passionate flip-fuck with Rafael Carreras.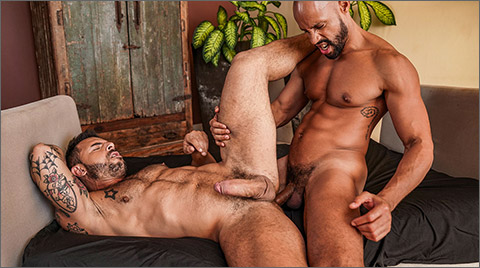 SCENE 1: Rudy Gram Bottoms For Harold Lopez
When "high-caliber" cocks are mentioned, the meat Harold Lopez wields between his legs certainly qualifies. Harold is a handsome new face among the Lucas Men, and he possesses an incredible physique—there's great strength in his muscular body and his huge uncut cock. And Rudy Gram certainly has taken notice of Harold Lopez and all of his assets. Though many guys want him to fuck them, Rudy is quite versatile and can take dick like a real bottom champ. That's good, because Harold is a total top, and when the two hit it off, it became clear to Rudy quickly that the high-caliber cock of Harold Lopez was going right up his ass for an intense anal pounding he soon would not forget!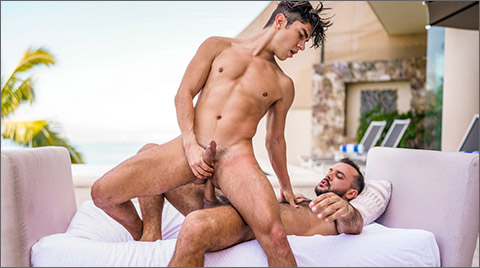 SCENE 2: Sir Peter Fucks Alfonso Osnaya's Ass
There's no more perfect model for a "high-caliber cock" than the nine-inch uncut cock Sir Peter displays whenever he strips naked. "Displays" in an apt word, because Sir Peter's dick is a work of art, and only the most worthy of bottoms get a chance to service it. Enter Alfonso Osnaya, who is a bottom of great skill and passion. Though he's slim, don't think this guy unable to handle himself. He is one hell of a stud in the sack and loves taking dick. Sir Peter and Alfonso are out on the deck in Puerto Vallarta one sunny afternoon when Sir Peter gives Alfonso exactly what he needs. When Sir Peter fucks, he mounts his bottom, thrusts, and goes in far and deep!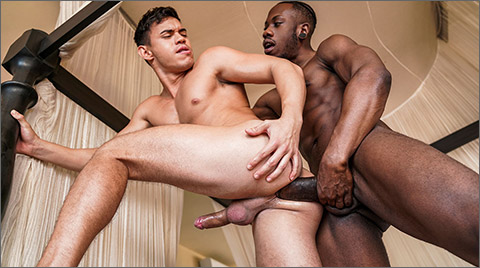 SCENE 3: Oliver Hunt Rides Cherr Brown's Huge Uncut Cock
Oliver Hunt lets his voyeuristic tendencies get the better of him when Cherr Brown is taking a shower in the Puerto Vallarta villa on the Lucas Entertainment set. Cherr has a magnificent high-caliber cock between his legs—huge, fat, and uncut—and Oliver can't take his eyes off of it. And why should he? Cherr Brown loves having his body and cock admired, and when you're as hot as Oliver Hunt, all of the staring is only going to end in one result. Oliver joins Cherr in the shower, and before you know it he's on his knees sucking on Cherr Brown, swallowing as much of his huge cock as he can. Hard and ready for more, Cherr Brown fucks Oliver Hunt up his ass with Oliver riding him like a cowboy!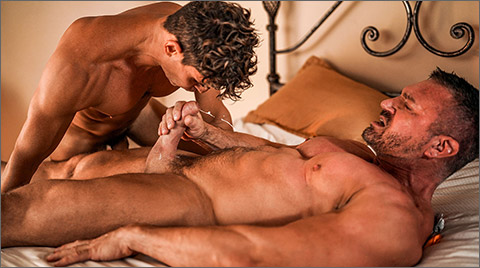 SCENE 4: Tomas Brand And Rafael Carreras Flip-Fuck
Rafael Carreras is a familiar face to long-time fans of Lucas Entertainment. He's gracefully transitioned into a handsome Cuban daddy. As always, he still has an incredible body and his 10-inch uncut cock, which has always been legendary among the manhood of the Lucas Men. He and Tomas Brand, the King of All Muscle Daddies, have a quiet and passionate encounter together, one-on-one. And there's something about seeing a guy still partially dressed with his dick out that's extra hot. We see exactly that when Rafael gets Tomas' pants off, pulls down his tight black briefs just enough, and starts sucking on the King of All Muscle Daddies' fat uncut cock. And yes, Tomas' t-shirt is still still on, hugging his hulking frame. Before long they are swapping positions and taking each other's dicks up the ass!

SEE THIS NOW / MORE INFO:
LUCAS ENTERTAINMENT
Scenes Premier online prior to DVD release and are available to view anytime in the Members Area.
Members can watch scenes from all Lucas Entertainment releases anytime online.

VIDEO ON-DEMAND: Lucas Entertainment @ AEBN SMUTJUNKIES THEATER
DVDs & ON-DEMAND: Lucas Entertainment @ TLA VIDEO