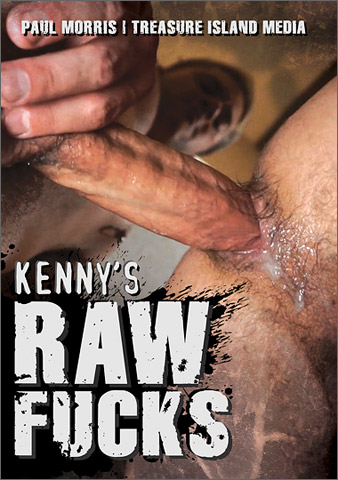 Studio: Treasure Island Media
Directed by: Paul Morris
Year of Production / Release: 2018
Country of Production: U.S.A.

CAST:
Iggy Almeraz
Andy Arcade
Dodge Archer
Aarin Asker
Timarrie Baker
Aaron Block
Brian Bonds
Sam Bridle
Justin Case
Jacob Durham
Fletch
Grant
Nate Grimes
Stephen Harte
Kenny Host
Sherman Maus
Israel Oka
Jayson Park
Derek Parker
Michael Phoenix
Rex
Steven Richards
Brice Rogers
Tyler Ryder
Zachary Scott
Jon Shield
Diego Tovar
Dusty Wood
Cesar Xes
INFORMATION FROM TREASURE ISLAND MEDIA:
Gentlemen, I give you TIM's phenomenal brand-new producer, director, total slut: KENNY HOST. This is his first movie, and it's fucking awesome. He's a little nervous about putting it out there you guys can be tough critics, you know! So I thought it'd be a good idea to get Kenny to introduce himself right here, right now. –Paul Morris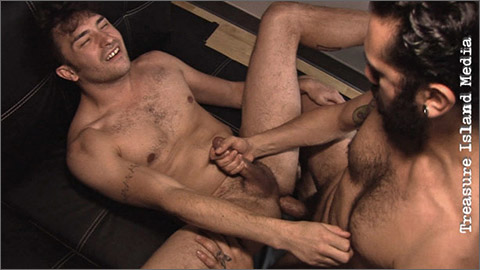 SCENE 1 – My First Scene
One of the true masters of fuck-ology, ANDY ARCADE, knows what it means to have a male body and how to use it to give other men (and himself!) a hell of a lot of serious, adult-male pleasure. The way ANDY goes at it with novice DODGE ARCHER it's like a master class in being a fuckin' man.

SCENE 2 – Mad Dog Meets Pit Bull
Muscle pup DIEGO TOVAR is just learning how to enjoy getting fucked. For some men it's a process, for others, they got it at birth when the doctor pushed that thermometer up their little baby butts and they kept wishing he would push that thing in just a little deeper. Yeah, some men are born to do it, no doubt!

SCENE 3 – FUUUUUUCK
AARON BLOCK is a pure newbie, but he already carries himself like a man who's destined to dominate other men. He's in a match here with AARIN ASKER, one of the most challenging and finest fucks in the lower 50. He'll make any man feel privileged to be pounding his sweet hole and if he's ever in your town, I encourage you to get inside that massive bubble-butt.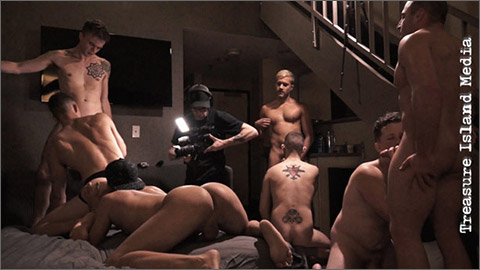 SCENE 4 – Nate Grimes Group Fuck
When you meet NATE GRIMES for the first time, he seems like a helluva decent, clean-cut, All-American, ex-military, good guy. And for the most part that's pretty damned accurate. He's all of those things, sure. But NATE also just happens to be the sleaziest, filthiest manhole in all of Los Angeles County. Here's your chance to check out for the first time the guy that Paul Morris calls "the new DAWSON". After you watch this scene, write directly to Paul Morris and tell him what you'd like to see NATE do next. The lad's limits are, to put it very mildly, few.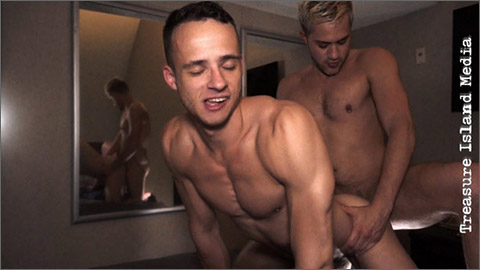 SCENE 5 – Nate Grimes & Sherman Maus
As you can tell from Scene 4, NATE GRIMES literally can't get enough. After the gangbang, fellow-whore SHERMAN MAUS takes NATE upstairs for some good ol' fashioned flip-fucking fun.After draining NATE of the rest of his sperm, SHERMAN tosses him onto his back to give NATE not one, but SEVEN more frozen loads of man-juice up his hairy, gaping hole.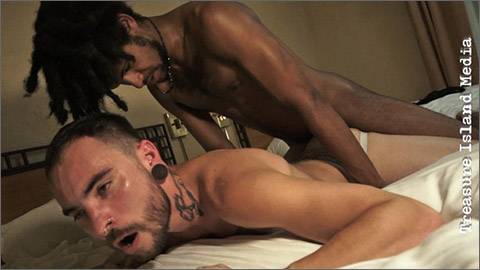 SCENE 6 – Aching For Dick
ISRAEL OKA has easily become one of my most favorite fucks thus far. Once GRANT gets his man-tool inside of Israel, an entirely new sex-crazed monster takes over. ISRAEL is man born to take cock, and GRANT's cock is the key to the tattooed fuck-toy's gates of pleasure.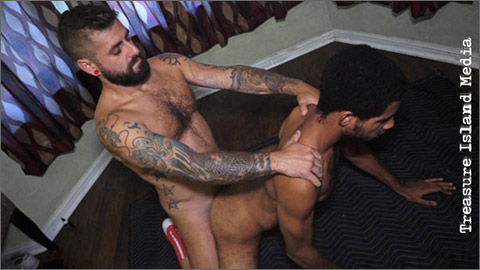 SCENE 7 – Jon Shield & Iggy
JON SHIELD is the kind of slut that you hope to meet at the bar. He'll fuck anywhere and anytime he can. IGGY is no foreigner to getting all the dick he can manage. The two don't even bother to get on the bed as JON pushes IGGY down to the floor, where he lays ass up ready for cock. Even with all the construction workers outside, JON throws IGGY up against the window where he plants his seed into the boy's furry hole. Anyone who looked up at their window would've seen the big smile on IGGY's face after getting the load he so desperately wanted.

SCENE 8 – Dusty Woods & Jayson Park (Yogi's Day Off)
Even yoga instructors need a little bodily release outside of the studio. JAYSON PARK had been begging me to let DUSTY WOODS breed his hole, and here at TIM, we like to give every man what he wants. Despite the cool, collected atmosphere of his classes, DUSTY immediately grabs JAYSON by the throat as he drives home his real therapeutic accessory. JAYSON, who loves nothing more than being plowed like freshly fallen snow, lays in a state of pure ecstasy. By the end, DUSTY still manages to give JAYSON all the release he needs from a session with a well-practiced yogi.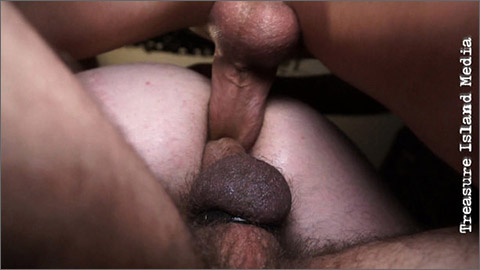 SCENE 9 – What He Wants
BRIAN BONDS came to me the MOMENT his exclusive contract ended begging me to put him in a bareback scene. His love for getting raw meat would put even the most sadistic butcher to shame. BRIAN had been taking wrapped dick for so long his hole couldn't take it anymore. So I flew down to Las Vegas and grabbed all the boys I could get my hands on to fill his aching cum receptacle. BRIAN's a full-on whore, gentlemen, and I encourage to you play with him. He's worth 10 times what he charges. Tell him Paul Morris and Kenny Host sent you and he might give you a nice deal. I love a cheap fuck! And he loves older dudes, so don't hesitate!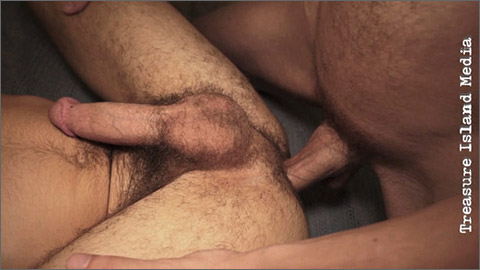 SCENE 10 – A Couple Of Pups
The plight of any bottom is what to do when you're horny and alone. I arrived at TYLER RYDER's house when he was deep in his search online for guys to pound his hungry hole. FLETCH answered the call and arrived ready to go within minutes. The two boys took to each other like puppies at the dog park. Without a word when he arrived TYLER got FLETCH's dick so far up in him that his head just rolled back and forth in pleasure, letting his tongue just hang out of his mouth. TYLER's so turned on he lets loose his juicy pup-sperm mid-fuck which sends FLETCH over the edge and plants a huge load up his fellow pup's tight hole.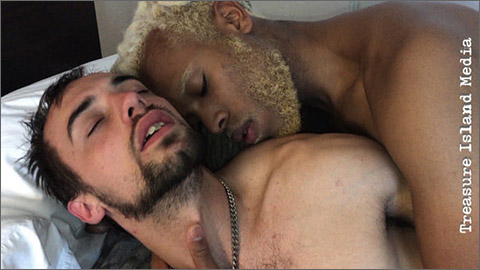 SCENE 11 – Lazy Afternoon Fuck
When I first met TIMARRIE BAKER it was hard to look away from him. Not only the dreads (which he's since removed), but his body and dick were something to be marveled at. BRICE ROGERS thought the same thing, and when I sent him TIMARRIE's picture, he showed up at the door ready to go. There's nothing better than watching two guys who are really into each other go at it. The scene is short and sweet, but then again — so are some of the best times I've had with guys in my own life.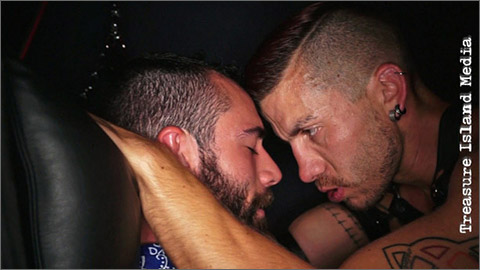 SCENE 12 – "Get in the Sling"
There's nothing more exciting than buying a new sling. On top of that, I couldn't have been luckier to have had these two sexy fuckers in town to break it in for me on camera. JUSTIN CASE's machine gun-like topping style was perfect for the ready and willing hole of STEPHEN HARTE. After burying his face into STEPHEN's furry ass, JUSTIN can't wait to get inside, and throws him up against the wall to open him up more. JUSTIN barely gives STEPHEN time to get into the sling before he starts slamming away at his new fuck toy. STEPHEN takes that cock like a champ and by the time JUSTIN is finished, he's left STEPHEN with a permanent :-O face and a creamy load to take home.

WATCH THE SCENES BUY THE DVD AT:
TREASURE ISLAND MEMBER'S SITE & STORE
Members at TREASURE ISLAND'S MEMBERS SITE can watch these scenes and download extensive Photo Content from this production and get discounted pricing on all DVD and Print purchases.
ENDLESS STREAMING MEMBERSHIP: TREASURE ISLAND MEDIA @ NAKEDSWORD
DVDs & ON-DEMAND: TREASURE ISLAND MEDIA @ TLA VIDEO