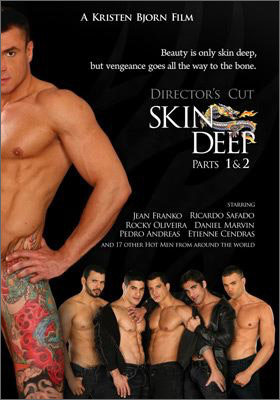 Studio: Kristen Bjorn presents
Directed by: Kristen Bjorn
Year of Production / Release: 2008
Country of Production: Spain

CAST:
Pedro Andreas
Rocco Banks
Renzo Belli
Jordi Casal
Kaio Castro
Etienne Cendras
Armando Del Toro
Erik Demko
Rocky DeOliveira
Franko Dominicci
Rodrigo Ferrais
Alex Ferrari
Alex Ferretto
Jean Franko
Bruno Jones
Ricci Julian
Harry Louis
Hugo Martin
Daniel Marvin
Alex Ribeiro
Ricardo Safado
Aritz San Juan
PART ONE / DISK ONE:
SCENE 1: Etienne Cendras and Renzo Belli suck, rim, and flip-fuck
SCENE 2: Ricardo Safado (top/bottom), Harry Louis (top) and Erik Demko (bottom)
   • Harry Louis fucks Ricardo Safado while fucking Erik Demko
SCENE 3: Bruno Jones and Hugo Martín suck and then flip-fuck
SCENE 4: Etienne Cendras, Renzo Belli, Daniel Marvin, and Pedro Andreas suck each other; Daniel Marvin and Pedro Andreas fuck Renzo Belli, then double penetrate Etienne Cendras
   • Daniel Marvin and Pedro Andreas fuck Renzo Belli
   • Daniel Marvin and Pedro Andreas DP (double penetrate) Etienne Cendras
SCENE 5: Rodrigo Ferrais and Jean Franko suck, then flip-fuck
SCENE 6: Rocco Banks sucks and fucks Ricardo Safado
SCENE 7 – STAIRWAY GROUP SCENE: Ricardo Safado, Harry Louis, Erik Demko, Rodrigo Ferrais, Jean Franko, and Rocco Banks
   • Jean Franko and Ricardo Safado DP (double penetrate) Rocco Banks
   • Harry Louis fucks Erik Demko
SCENE 8 (Director's cut only): Alex Ribeiro and Armando Del Toro flip-fuck
PART TWO / DISK TWO:
SCENE 9: Bruno Jones and Jordi Casal flip-fuck
SCENE 10: Kaio Castro and Alex Ferrari suck each other
SCENE 11: Daniel Marvin sucks the honey off of Pedro Andreas
SCENE 12 (Director's cut only): Daniel Marvin and Pedro Andreas flip-fuck
SCENE 13 (Director's cut only): Jordi Casal, Bruno Jones and Alex Ribeiro dildo-fuck Armando Del Toro with baseball bat
SCENE 14: Jordi Casal (top), Bruno Jones (top/bottom), Alex Ribeiro and Armando Del Toro (top/bottom)
   • Armando Del Toro fucks Bruno Jones
   • Jordi Casal fucks Bruno Jones while fucking Armando Del Toro
SCENE 15: Franco Dominicci and Rocky Ribeiro shower and flip-fuck
SCENE 16: Alex Ferretto fucks Aritz San Juan
SCENE 9: Alex Ferrari fucks Kaio Castro
SCENE 10: Daniel Marvin fucks Franco Dominicci
SCENE 11 – DINING ROOM GROUP SCENE: Franco Dominicci, Aritz San Juan, Alex Ferretto, Daniel Marvin, and Rocky Oliveira
   • Daniel Marvin fucks Rocky Oliveira
   • Aritz San Juan and Franco Dominicci fuck Alex Ferretto
SCENE 12A – BACK IN THE KITCHEN: Pedro Andreas, Ricci Julian, Alex Ferrari, Kaio Castro
   • Pedro Andreas and Ricci Julian fuck Kaio Castro
SCENE 12B: Bruno Jones and Hugo Martín join in… Pedro Andreas, Ricci Julian, Alex Ferrari, Kaio Castro
   • Pedro Andreas hand-fucks Hugo Martín
   • Kaio Castro and Pedro Andreas DP (double penetrate) ( Hugo Martín
   • Bruno Jones fucks Ricci Julian
THE FINAL SCENE: Alex Ferrari is ordered to kill Franco Dominicci… but can't
ADDITIONAL COMMENTS:
At over 5 hours, there is quite a slew of hot porn here. One of the best from Bjorn ever.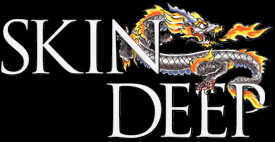 INFORMATION FROM KRISTEN BJORN WEB SITE:
The world is full of dangers! A villa full of mafiosos offers it's protection service to ensure that no misfortune befalls it's unfortunate clients. Studly Etienne Cendras as Sir, rules his underlings with an iron hand; they must obey every command, and belong entirely to him. In this cruel underworld, love is forbidden. Here, submission and sexual coercion are the order of the day. Sir's right leg is completely covered by tattoos, each of which represents a person Sir has had rubbed out. As Sir always says, beauty is only skin deep, but vengeance goes all the way to the bone. Sir always reminds his underlings that he has plenty of blank space left on his skin for those who disobey him.
   At the villa there are servants to fulfill every need. Sir says that they must display many years of loyalty before they can become one of the gang. Until then, they are at the gang's full disposal to be used at any time for the gang's pleasure.
   Take a voyage to the darker side and witness as Latin mafiosos Ricardo Safado and Harry Louis force their huge cocks into servant Erik Demko. Trainees, Pedro Andreas and Daniel Marvin have to double-fuck Sir himself, in an effort to secure a job. Jean Franko forces lackey Rodrigo Ferrais to suck his enormous dick, and then fuck each other silly in a dynamic flip flop. Later, Jean Franko and Ricardo Safado double dip British hunk Rocco Banks with their enormous man-poles. Mafioso stud Armando del Toro shows underlings Bruno Jones, Jordi Casal, and Alex Ribeiro some new ways to enjoy a baseball bat, and later the quartet concludes with a four-man fuck sandwich. Mafioso honchos Aritz San Juan, Alex Ferretto, Rocky Oliveira and Franco Dominicci have ways of making new-comer Daniel Marvin talk; they force him into a five-man suck and fuck orgy until he and the others are left bone-dry. Meanwhile, servants Pedro Andreas, Ricci Julian, Kaio Castro, and Alex Ferrari are caught red-handed in a forbidden sex act by mafioso brothers Hugo Martin and Bruno Jones. This leads to an unforgettable six-man suck and fuck-fest. Rocky Olivera and Franco Dominicci have a clandestine romance brewing; that is until Sir finds out….

GO TO: KRISTEN BJORN