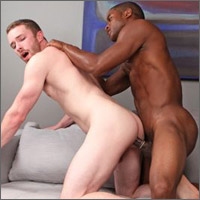 Studio: SeanCody.com
Directed by: Sean Cody
Year of Production / Release: 2012
Country of Production: U.S.A.

CAST:
Ethan
Landon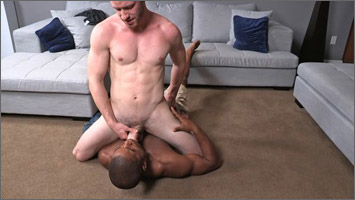 SEAN CODY COMMENTS:
"Dude, your dick is so fucking big!" Ethan said as he watched Landon approach with a raging hard-on. "It's almost offensive!"
   They both laughed. I was happy they were having a good time.
   Ethan, being the world traveller he is, had been away for a while.
   "I think I've gone back and forth from coast to coast a total of two times now," he told us. "Seen some crazy shit!"
   "Oh yeah? And do you plan on sticking around here for a bit?"
   "Well," he replied, looking at Landon with a big smile. "Maybe after we cuddle a bit!"
   They didn't exactly cuddle, though, as Landon decided he wanted to try out Ethan's big cock.
   Every time Landon sucks dick, his eyes water because he tries to deep throat as much as possible.
   "I just want to give the best blow job I can," he shared.
   "So," I said to Ethan after he'd received some wet, sloppy head. "Now that you're back we're going to throw you right into it."
   "Yeah?" he asked. He knew what I was going to say.
   "Are you going to be able to take him?"
   Landon was grinning ear to ear…
   "Yeah, sure!" Ethan replied enthusiastically. "No problem…"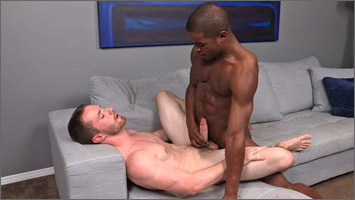 WATCH IT / DOWNLOAD IT NOW AT: SEAN CODY
On-Line Presentation. Members can Download.
Extensive Screen Captures and Download Options.