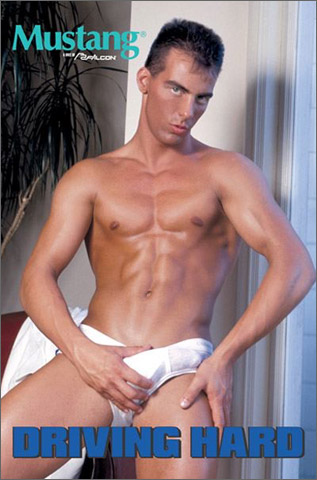 Studio: Falcon Studios / Mustang
Directed by: Bill Clayton
Year of Production / Release: 1992
Country of Production: U.S.A.

CAST:
Rusty Brooks
Jeff Hammond
Drew Kelly
Chad Knight
Kris Lord
Jeff Pole
Non-Sexual Role:
Paul Barresi
FROM THE FALCON WEB SITE:
Jeff Hammond is the dream chauffeur who's on hand to give you the "ride" of a lifetime! Just having this modern Adonis with his bulging muscles, rippling washboard stomach and all-American good looks, drive you around will no doubt turn your journey into the wildest fantasy ever.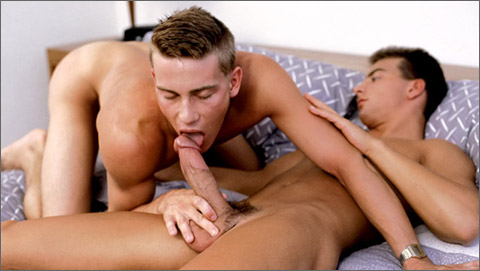 SCENE 1: Jeff Hammond fucks Chad Knight
Chad Knight is freakin' out about gettin' hitched. He needs to relax and get over his pre-wedding jitters. Luckily hunky chauffeur Jeff Hammond arrives to give him a hand … and whatever else needed to help the nervous groom out. Eagerly sucking Jeff's cock seems to be doing the trick until Chad yields and Jeff takes control with a wide-stretching ass pounding that leaves Chad calm and satisfied.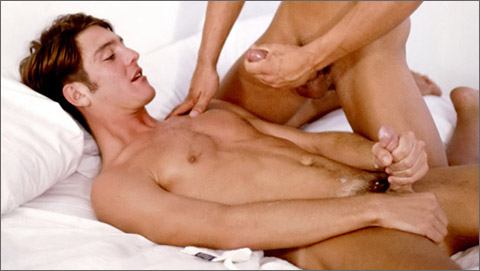 SCENE 2: Jeff Hammond fucks Rusty Brooks
Chauffeur Jeff Hammond didn't sign up for the difficult task of having to keep an eye on bad-boy Rusty Brooks. The spoiled young punk has nothing but lip and attitude and it's up to Jeff to teach the brat a lesson. So he shuts Rusty up by cramming his stiff prick in his mouth and then drives the message home with a well-disciplined fuck.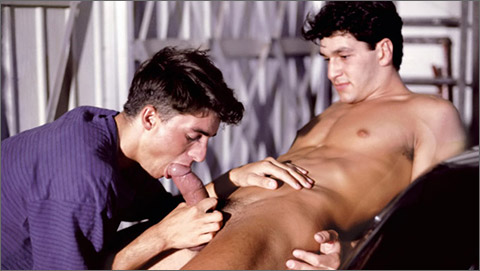 SCENE 3: Jeff Hammond, Kris Lord fucks Jeff Pole; Jeff Hammond blows his load
Having reached their destination, chauffer Jeff Hammond can't figure out why his two passengers won't get out. Whoops, looks like the two of them have made the backseat of the limo their personal playground where Jeff Pole can slide his mouth up and down Kris Lord's meatpole before he gets it rammed up his hole real hard. And Jeff has a front row seat to the unexpected floor show, giving him a well-deserved break.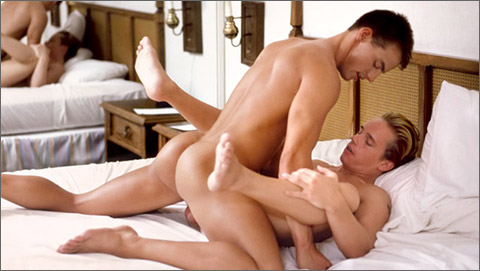 SCENE 4: Jeff Hammond fucks Drew Kelley
Jeff Hammond's last pick-up is young Drew Kelley and his prom date. Little did Drew know he was dating Miss Goody Two-Shoes who spoils his plans at the end of the night, leaving him frustrated and horny. Jeff lends the young man an ear and then some more. After downing a few drinks the sly chauffeur shows the frisky blond how to make the most of a free ride as they careen from sucking to rimming and then to fucking.

WATCH THE SCENES NOW AT:
FALCON STUDIOS
Falcon Members can watch scenes from this Release anytime online.
DVD Releases debut online prior to DVD Release.

WATCH IT AT: AEBN / SMUTJUNKIES THEATER
BUY IT / WATCH IT AT: GAY HOT MOVIES