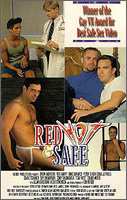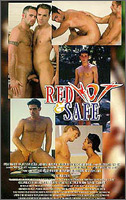 Studio: No Ego Productions
Directed by: Sam Abdul, Mike Donner, Wash West, Karen Dior, Jamie Hendrix
Year of Production / Release: 1998
Country of Production: U.S.A.

CAST:
Drew Andrews
Rod Barry
Dino DiMarco
Peter Dixon
Allan Gassman
Doug Jeffries
Dean O'Connor
Ken Ryker
Nick Stevenson
Sky Thompson
Tony Valenzuela
Tony West
Grant Wood
Non-Sexual Role:
Allan Gassman
Ken Ryker
Nick Stevenson
INFORMATION FROM OTHER SOURCES:
Winner: 1998 GayVN Award – Best Safe Sex Video
FROM THE PRESS NOTES:
This is the title that won 1998's GayVN award for depiction of Best Safe Sex. No one has received any monetary compensation for their participation in this charity project. That includes the producers, all five directors, the ten sexual and two non-sexual performers, everyone on each segment's production staff, the graphic designer, the color separation house, the box printer, the primary wholesaler (Video 10) and primary mail order company (Odyssey Men). All procedes generated by Video 10's and Odyssey Men's sales will be distributed by Stuart Altschuler to various smaller AIDS charities, including International AIDS Project.
   There are five sex scenes, each as different as each one of the directors who created them. First, Karen Dior directs "Show Me How", starring Peter Dixon and Tony West. Tony plays a jilted lover who has just re-entered the dating scene and is searching for information about safer sex. He goes in to get his HIV test results from Dr. Dixon, and is relieved to hear he's negative. When Tony is not satisfied with a simple description of how to use a condom, Peter takes the term "bedside manner" literally and procedes to pound his proned patient over the exam table, mentioning safer sex pointers between positions.
   Next, Sam Abdul directs "Web.cum", starring Dino DiMarco and Grant Wood. Dino and Grant first meet online in a sex chat room and exchange photos. Once the formalities are over, Dino invites Grant over – under the very important condition that Grant would be the bottom because Dino's exclusively top. Grant proves to be no slacker and happily gets the daylights plowed out of him in Dino's living room.
   Next, All Worlds Video director Mike Donner presents "Tony's Sex Adventure", starring Tony Valenzuela and Doug Jeffries. Going in a completely different direction from the rest of the video, Tony breaks the fourth wall and looks directly at the viewer to give a frank monolog on the merits and implications of safer sex. Then, he bottoms for sexy daddy Doug Jeffries.
Next, Jamie Hendrix directs "After Dinner Mint", starring Sky Thompson and Drew Andrews. It's Valentine's Day, and Drew surprises Sky with a new twist in the bedroom. He teases him with a delicious chocolate mint then rubs the mint on various parts of his body, which Sky licks off. As a reward for playing along, Sky gets to gobble the mint as Drew then drills him for all he's worth.
   Finally, Wash West directs "Rubber is Natural" starring Rod Barry and Dean O'Connor. Wash goes retro here and imbues this outdoor scene with special effects that include an 8mm sensibility which is at once sexy, exciting, exhilarating and nostalgic. Rod and Dean are nature lovers and meet for Rod to top Dean in the middle of a wooded glade, where the trees come equipped with bowls of condoms and the leaves drip water-based lube! The message here is that safer sex can become just as natural, erotic and enjoyable as unprotected sex used to be, if you want it to.