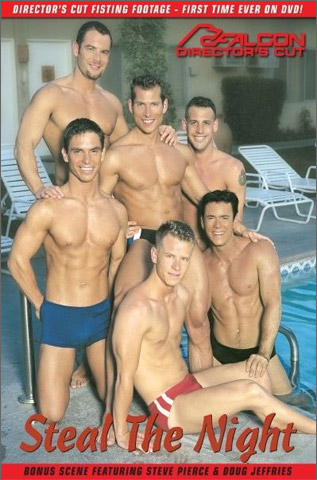 Studio: Falcon Studios
Directed by: Chi Chi LaRue
Year of Production / Release: 2000
Country of Production: U.S.A.

CAST:
Patrick Allen
Marco Antonio
Nino Bacci
Lee Driver
Joey Hart
Doug Jeffries
Matt Skyler
Dale Summer
FROM THE FALCON WEB SITE:
Like a thief in the night, Matt Skylar will sneak into your consciousness and steal your breath away. Someone has been snatching souvenirs from the guests; and the culprit's gonna pay–big time!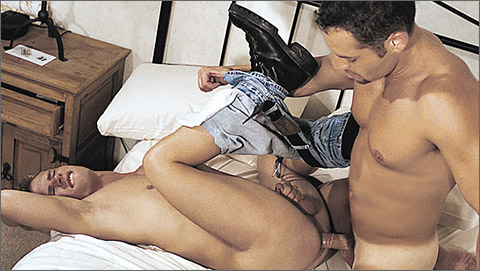 SCENE 1: Lee Driver fucks Patrick Allen
Matt Skyler (in a non-sexual role) spies Lee Driver and Patrick Allen making out on the lawn at night. Not before long, Lee is asking Patrick if he wants his big pole up his very tight hole. Patrick practically begs for it before Lee ploughs him in a couple of different positions.

SCENE 2: Nino Bacci fucks Joey Hart
Joey Hart and Nino Bacci share a very tender scene in which Joey sucks Nino's uncut cock. Worked up and passionate, Nino eats Joey's hole out as though he can't possibly get enough. Finally, Nino gets what he wants and fucks Joey.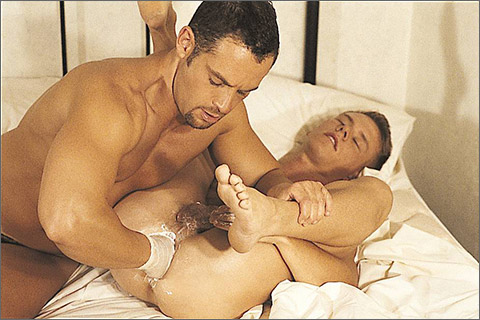 SCENE 3: Doug Jeffries fucks Matt Skyler
It turns out that houseboy Matt Skyler is more than an innocent peeping tom. He enters the room of Doug Jeffries and is caught red handed trying to steal something out of a drawer. Matt pleads with Doug…he'll do anything so long as Doug doesn't turn him in. Doug is quick to take advantage of the situation…making Matt suck his cock before turning Matt over for some heavy assplay and fisting…followed by a stiff hard fuck.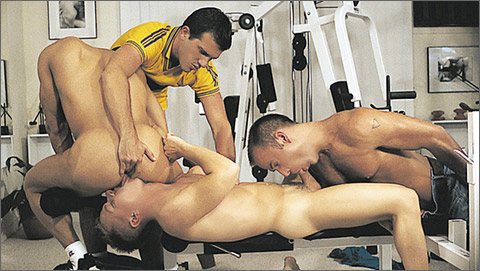 SCENE 4: Marco Antonio fucks Dale Summer; Marco Antonio, Dale Summer and Nino Bacci fuck Matt Skyler
Here we find out what houseboy Matt Skyler has been stealing: dildos. After a few minutes of pleasuring himself with a huge dildo, Matt is caught in the act by manager Dale Summer and guests Marco Antonio and Nino Bacci. Alarmed that Matt is using their "stuff," Nino asks what Dale plans to do. Marco has an idea and a sizzling foursome develops. After much oral sex and rimming, the guys finally pair off with Marco fucking Dale then everyone gang banging Matt.

WATCH THE SCENES NOW AT:
FALCON STUDIOS
Falcon Members can watch scenes from this Release anytime online.
DVD Releases debut online prior to DVD Release.

WATCH IT AT: AEBN / SMUTJUNKIES THEATER
BUY IT / WATCH IT AT: GAY HOT MOVIES