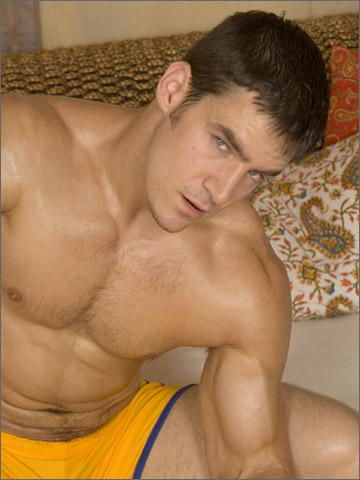 Studio: Randy Blue Live
Directed by: Randy Blue
Year of Production / Release: 2006
Country of Production: U.S.A.

CAST:
Chris Rockway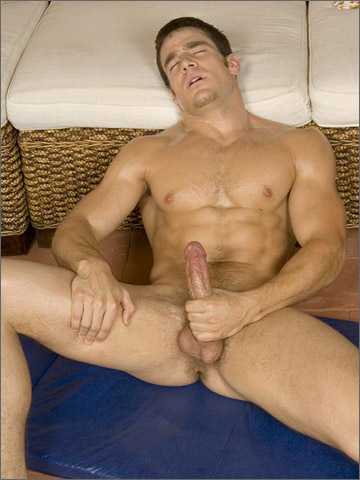 FROM RANDY BLUE:
Ok, I am going to have to back peddle. After reading what I wrote last week I am going to have eat some crow. Maybe too much of one thing is a bad thing but when it comes to Chris I think I could get used to steady diet of this one. Chris is remarkable. I don't know if it's his beautiful green eyes, that constant smirk on his face or a body that almost defies description but something hooks you and draws you in. OK, well maybe its mostly the body but, what red blooded gay male wouldn't love this guy? I am not surprised that Chris has a body like he does. It's got to be his great set of genes coupled with some amazing discipline. But whatever or however I really don't care, Just let me spend my days looking at him. Chris has been a huge surprise, not that he wouldn't be well liked on R.B. but that he would be so easy to work with. he is smart and funny and very sensitive and always wants to do a great job. With each new assignment he goes into it with intensity and always delivers. Always. We thought it might be fun to get a glimpse into his work out and see what he does. This is not a work out video exactly but really a way to show off that body of his. It's amazing to watch him as his muscles tense, his breathing becomes more rapid and his body ripples. When it comes to putting one hell of a show Chris always delivers. Always. And this jerk off video is no exception. If you are a huge Chris Rockway fan you will love this and if you are not one you soon will be.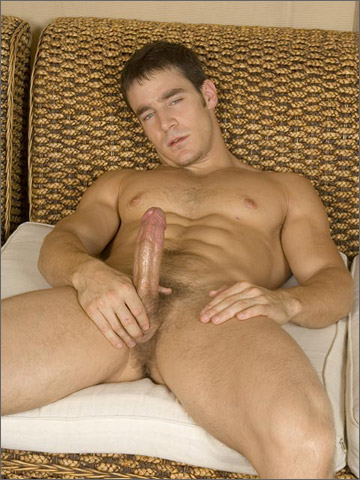 WATCH IT / DOWNLOAD IT NOW AT:
RANDY BLUE
Download or Streaming On-Line Presentations.
Extensive High Quality Photoshoots with each release.
Live Performances and Private Online Shows of your favorite performers.