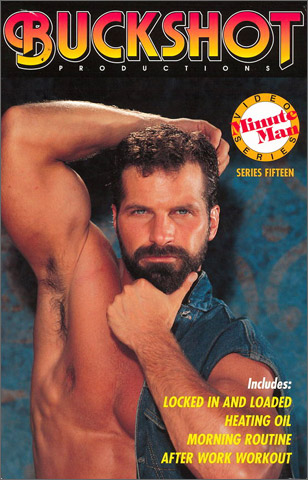 Studio: COLT Studio / Buckshot Productions
Directed by: Rip Colt / Various
Year of Production / Release: 1996
Country of Production: U.S.A.

CAST:
Joe Falco
Ryan Hayward
Hal Rodman
Jake Tanner
FILMS IN THIS COMPLIATION: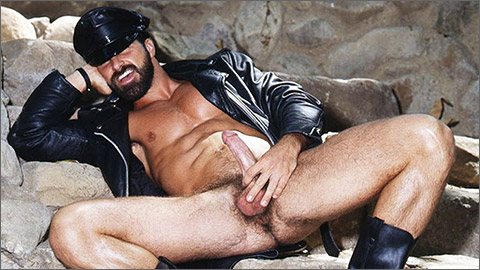 AFTER THE WORKOUT
After a long day of pounding nails, can our handsome carpenter Chet muster enough energy for a workout in his garage gym? Yes indeed! Once the weights start swelling all the muscles and juices start flowing and the sweat begins to trickle, well it isn't long before all that heat comes to a head. You'll love it: he pumps and you feel the burn.

MORNING ROUTINE
Sometimes it's so hard to get up in the morning but big Rod rises to the occasion. Even though there's a desert windstorm outside and his ankle hurts from leg exercises, he mounts his Jeep and drives to his jogging area. But it's too much, so he cuts short his routine and returns home for another, sexier kind of practice — and that's one he's certainly mastered.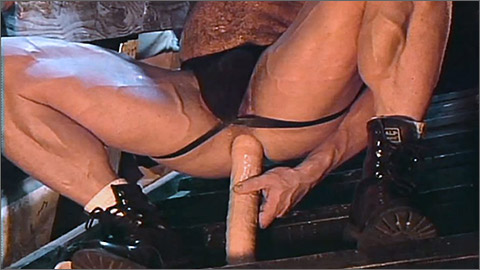 LOCKED IN AND LOADED
How could anyone overlook massive Tom Howard and lock up the sex club for the day? Well, that's just what happened, so when he awoke he discovered he was in this fetish den, alone. Alone and still horny. What a time to do something he'd always wanted to. And wait 'til you see what that is.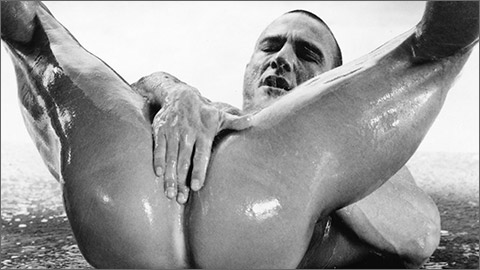 HEATING OIL
Ending a lazy doze on his summer hammock, J.D. decides to go out on the lawn and do some stretching exercises. Once there, he oils up and begins. But there is something about the combination of the sun's heat, the silky lubricating lotion and all those hard muscles. Before long he has his mind on another kind of workout as his strong hands slide and stroke and probe his magnificent physique and uncut cock. Hello!

MORE INFORMATION / WATCH IT / DOWNLOAD IT :
COLT STUDIO
COLT Studio members can watch this presentation online.
Extensive Photo Archives are available for download on all Classic Colt and Newer Colt Studio Productions.
BUY IT / DOWNLOAD IT :
COLT STUDIO STORE
Many of the Classic Colt and Newer Colt Studio Productions are still avaialbe for purchase in enhanced editions.