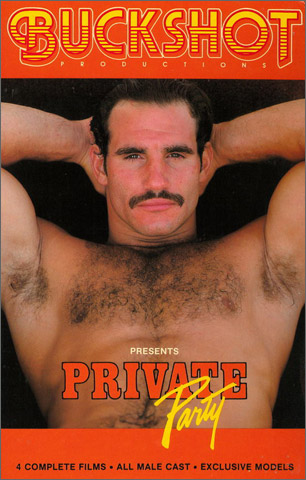 Studio: COLT Studio Compilation
Directed by: Rip Colt / Various
Year of Production / Release: 1984
Country of Production: U.S.A.

CAST:
Ben Cody
Jesse Ditmar
Will Garret
Helmut Kross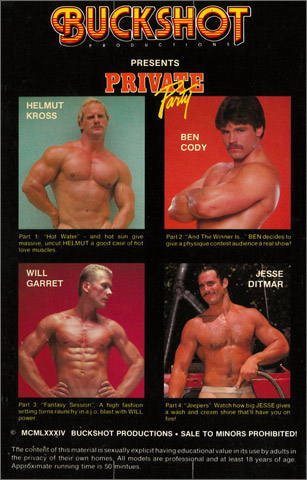 AVAILABLE SCENES: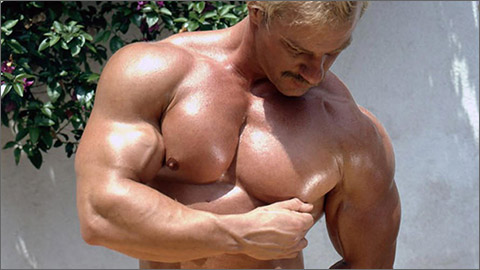 HOT WATER
A hot day and an outdoor shower make for a steamy combination as uncut muscle-man Hulmut Kross washes every inch of his muscle-bound body. Emerging nude from the shower with the hot sun accenting his wet skin and massive muscles, Helmut lays out for a session of nude sun-worship. The warmth on his body heats up his deeper urges and soon Hemlut is working up a sweat as he strokes his uncut manhood for a different kind of wet relief.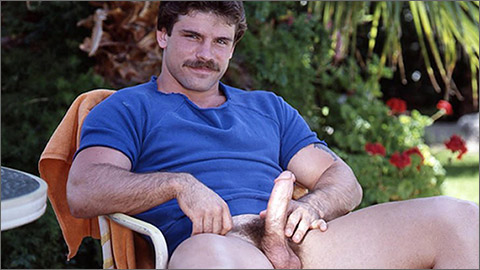 AND THE WINNER IS…
Muscle-hunk BEN CODY is doing his best to earn a living as an office assistant, but it's clear he'd ather be doing something else. Kicking back he closes his eyes and day-dreams about his true passions. In his mind, applause erupts as bodybuilder champion Ben Cody takes the stage. Hitting his poses and displaying his thick muscles as the audience roars only feeds his fire. Giving the audience a real show, Ben strips off his posing strap and bares all to the loving crowd. Feeding off the love Ben Cody takes his routine to an explosive climax that has the audience on its feet. AND THE WINNER IS – all of us!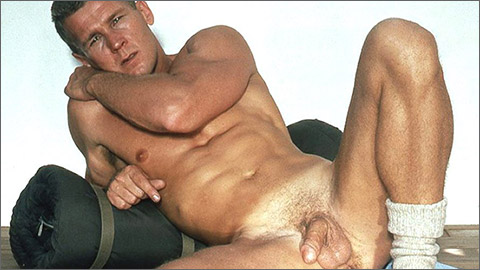 FANTASY SESSION
Modeling mens formal wear for a fashion photo-shoot, model Will Garret takes his inspiration to the next level. In his mind Will is modeling a very different look. Decked in leather harness and chaps Will reaches for his swollen cock and gives the camera his best angle. As the camera flashes and the shutter flickers, Will is deep in his own world and enjoying every stroke as his fantasy takes him from leather man to construction worker to raunchy cowboy stud. As his fantasy comes to a climax, its clear that he got the shot!

JEEPERS
A hot sunny day and Jesse Ditmar takes the time to do some work on his jeep. His high-cut demin cut-offs leave nothing to the imagination as we get a clear view of his ample jockstrapped pouch. Taking frequent slugs from his beer it gets quite hot. Jesse strips off the shorts and breaks out the hose for a cooling car wash in his jockstrap. As he washes the jeep he turns the hose on himself to stay cool, giving his jock a clinging wetness that reveals the ample meat packed inside. Feeling free and easy Jesse strips it all off and gives himeslf some bodywork. Finsihing the job, Jesse spews a load of hot wax on the hood of his jeep for that finishing shine.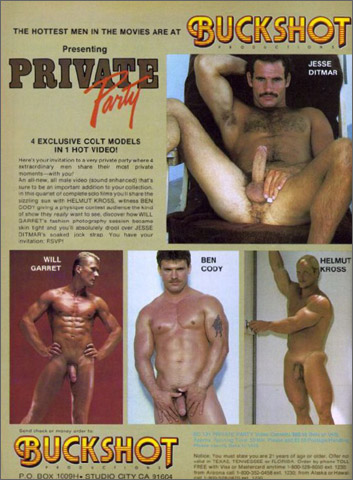 MORE INFORMATION / WATCH IT / DOWNLOAD IT :
COLT STUDIO
COLT Studio members can watch this presentation online.
Extensive Photo Archives are available for download on all Classic Colt and Newer Colt Studio Productions.
BUY IT / DOWNLOAD IT :
COLT STUDIO STORE
Many of the Classic Colt and Newer Colt Studio Productions are still avaialbe for purchase in enhanced editions.