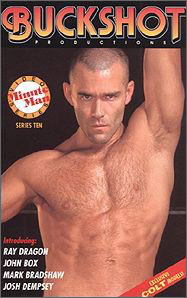 Studio: COLT Studio / Buckshot Productions
Directed by: Rip Colt / Various
Year of Production / Release: 1992
Country of Production: U.S.A.

CAST:
John Box
Mark Bradshaw
Josh Dempsey
Ray Dragon
FILMS IN THIS COMPLIATION: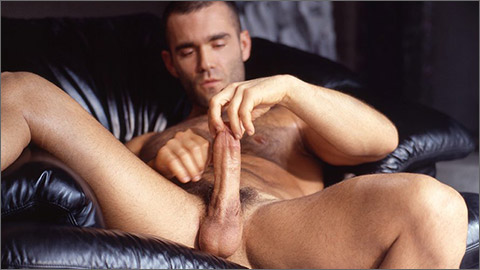 THE POWER OF SUGGESTION
Sometimes it doesn't take much to prime the pump. Back from a workout at the gym, tough-looking Ray Dragon checks his answering machine and hears a dirty message from his wild date of the night before. Not surprisingly, after the hang-up, there's an immediate hard-on with an explosive conclusion. This is one "dragon" who will have you breathing fire. He's new, mean & hot!
As Ray Dragon gets home from a hard workout, he checks his voicemail as he strips off his sweaty clothes. The last message is a raunchy messages from one of his fuck-buds. Ray listens again and he can't help but get totally turned on by the hot message. Turning to full length mirror, Ray takes his hard cock in hand and indulges in a some slow sexy stroking as he checks out his muscled body. His throbbing big cock, his tight round ass, Ray's body is a turn on for anyone. Settling into a comfortable chair Ray gives in to the pleasure and imagines the sexy times his buddy promised him in his message as he strokes his cock to a milky finish.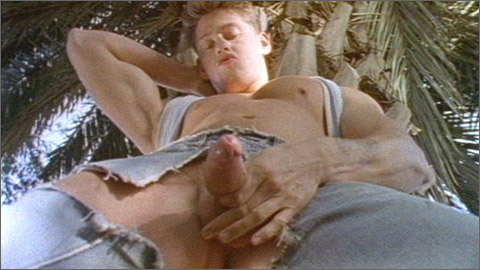 THE THIEF
Big, uncut Buckshot discovery John does some breaking and entering where the loot leads to lust… and more. During a heist, this cat burglar sees a photo of Jake Tanner and starts purring, which sets off more than alarms. Safely away from the scene-of-the-crime, John is caught with his pants down. Sticky fingered yes…but by his own hand!
John Box is a thief on a crime spree. Fleeing the scene of his latest break in, John hops a chain link fence and tears his jeans so badly, his thick cock and his tight ass are on full display as he runs for cover. Once in the cover of the nearby woods John notices he is fully exposed. That plus the adrenalin of a heist, John finds himself strangely aroused and can't help himself from stroking his big uncut cock and feeling up his own ass. Right there in the woods, fresh from his latest break in, John gets down to manly business, stroking his meat until the thick dick-juice erupts.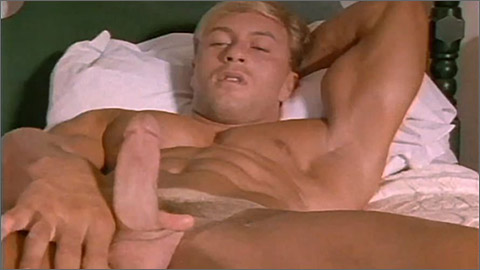 WINDOWS
Mark is between a hunk and a hard place at his spectacular Malibu hideaway. This gorgeous (but somewhat closeted) TV soap star wants to make the macho moves on his muscular window washer Josh, but how? A raunchy game of cat and mouse ensues. There's lots of tease and sleaze going on when these two musclemen get a peek at each other's peak experience.
Josh Dempsey arranges for his new maintenance man Mark Bradshaw to come to the house early in the morning to start on the windows. Josh sleeps in the nude, and as he awakens the next morning he is very aroused, probably thinking about the new sexy maintenance man. Like most men, Josh is hard as a rock in the morning and its perfectly natural to start the day with a relaxing stroke. As Mark arrives to start washing the windows, he is treated to a full view of Josh giving himself the ultimate pleasure. Unaware, Josh gives his maintenance man quite a show. Getting so turned on by what he saw, Mark turns his attention to his own bulging hard cock. Josh then notices the hunky worker outside his window. Josh decides to pop in a sexy man-on-man video and leave the room before Mark notices he's been seen. As mark turns his attention back to his window work, he sees a hot video on the screen and the side door open. Mark can't resist and he takes the bait. Finding his way into the room, Mark watches the action on the screen as he indulges in a feisty morning stroke, unaware that now he is being watched. Josh finds the voyeur ?exhibition game such a turn on he gives himself second morning stroke.

MORE INFORMATION / WATCH IT / DOWNLOAD IT :
COLT STUDIO
COLT Studio members can watch this presentation online.
Extensive Photo Archives are available for download on all Classic Colt and Newer Colt Studio Productions.
BUY IT / DOWNLOAD IT :
COLT STUDIO STORE
Many of the Classic Colt and Newer Colt Studio Productions are still avaialbe for purchase in enhanced editions.