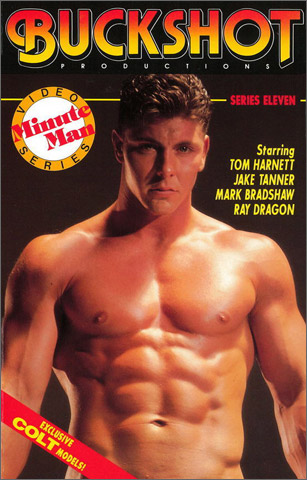 Studio: COLT Studio / Buckshot Productions
Directed by: Rip Colt / Various
Year of Production / Release: 1992
Country of Production: U.S.A.

CAST:
Mark Bradshaw
Ray Dragon
Tom Harnett
Jake Tanner
FILMS IN THIS COMPLIATION:

ALL THE RIGHT MOVES
Raunchy carpenter Tom puts down the hammer and comes up with a show you won't forget. Stripping to a macho beat all his own, this master driller works up a four star sweat showing you all his private pleasure zones – not to mention a diehard tool that's as stiff as a board! Here's solo action at it's best: hot and hunky. Harnett is one pile-driving stud you'd be glad to have around the house.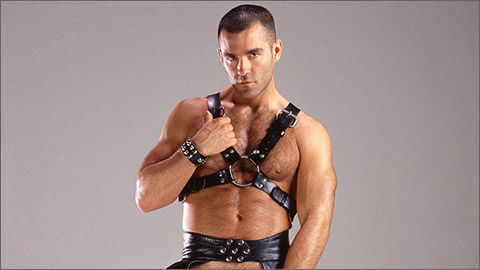 THE LORD OF LEATHER
It's sinister with a capital "S" as leather master Ray Dragon commands the dark corners of your imagination. With a steely stare that forces absolute obedience, this hunk of raw sexuality will hold you captive in the most foreboding, compelling video to come along in a long time – including a final cum shot like none you've ever seen. This is one "dragon" that's going to make you roar…in a big way.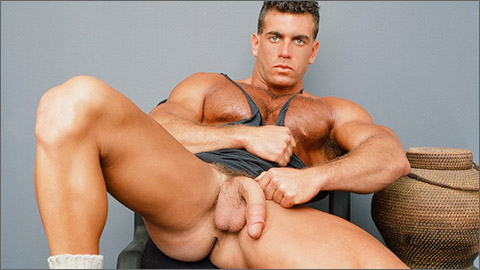 MACHO MOUNTAIN
After a hard sweaty, workout near Lake Tahoe, Jake's aching muscles are ready for relief. With no one around to oblige, this beefy super stud decides to give himself a rubdown. Instead of cooling off in the showers, things heat up as his awesome arms pump the one muscle he'd overlooked. By the time he shoots his unbelievable load, you'll be grabbing for some handiwipes yourself.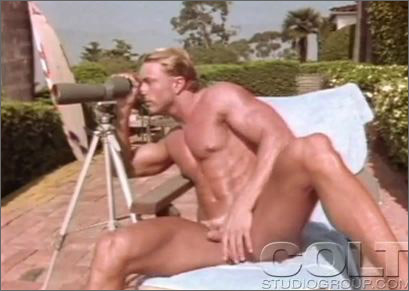 SUNBEAM
Bronze god Mark heads back from the beach anxious to get out of his wet suit. Climbing the steps to his beach house hideaway, our hot, horny star spots a muscle bound mechanic finishing a tune-up in a drive way down hill. Checking it out through the lens of his powerful telescope, Mark sees more than he bargained for; soon his own tool is telescoping as well!

MORE INFORMATION / WATCH IT / DOWNLOAD IT :
COLT STUDIO
COLT Studio members can watch this presentation online.
Extensive Photo Archives are available for download on all Classic Colt and Newer Colt Studio Productions.
BUY IT / DOWNLOAD IT :
COLT STUDIO STORE
Many of the Classic Colt and Newer Colt Studio Productions are still avaialbe for purchase in enhanced editions.


Hot or Not? Let us know.
[Total:

3

Average:

3.7

]