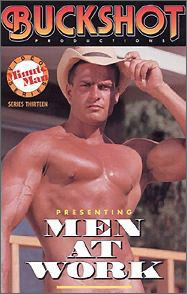 Studio: COLT Studio / Buckshot Productions
Directed by: Rip Colt / Various
Year of Production / Release: 1992
Country of Production: U.S.A.

CAST:
Joey Arena
Ray Mars
Todd Nugent
Fred Slinger
Studs Toro
FILMS IN THIS COMPLIATION: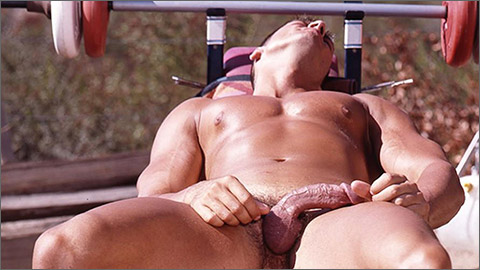 THE FARMHAND'S WORKOUT
The good, the bad and the hunky. Fred's six-shooter is poised for action. . . and he doesn't have to look far. Painting the old homestead is part of a day's work, but when a set of barbells beckons, you can bet this ramrodder will be pumping iron and then some. After catching his sizzling shootout, you can imagine what he's like in the bunkhouse with his buddies.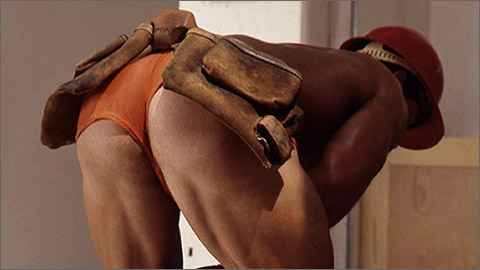 BUILT
Build he does and built he is! Working in one wing of a new mansion, big Ray is going about his business. Leaning against a wall is a piece of broken mirror. Just now, the reflection pulls him in. The image seen is masculine, massive and an understandable turn-on. Standing there is the result of years of pumping iron; bulging there is a crotch that won't wait another minute for attention. As he strokes his incredible muscles, he strips down and soon is pounding away like a house afire. This is an intimate opportunity to share a bodybuilder's dream.

NAKED LUNCH
Todd Nugent is a handyman at the home of one his more affluent clients. Taking a mid-day break for lunch by the pool he realzies no one is home, and the back patio is so private there would be no harm in stripping down on his break. At the edge of the pool Todd basks in the sunlight on his naked skin and soon feels his manhood rising. Jumping in the water he floats on the water as his hands explore his body. Before heading back to work, Todd knows he needs a full release and gives himself a pleasurable stroke in the pool.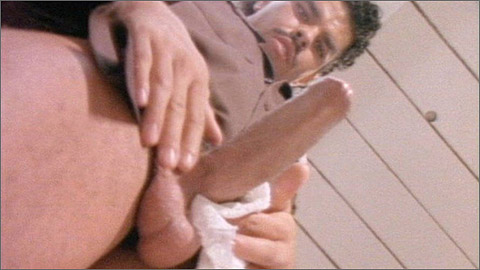 DIRTY LOOKS
Always open for the on-the-job excitement, deliveryman Studs gets an erotic eyeful when he enters the home of a kinky avant-garde artist. While she's showering, he gets steamed up and fondles his thick, uncut cock. One thing leads to another and soon this masculine Latin is shooting his load, instead of delivering it!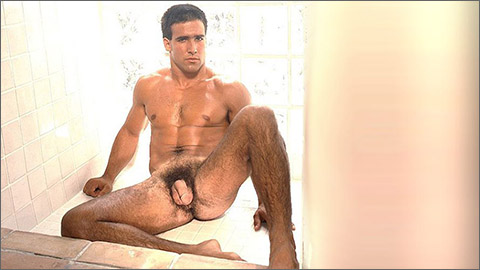 ACCIDENT PRONE
Everything happens to Joey. He agreed to house-sit for a friend and even to doing some roof repairs but, sure enough, something always goes wrong and soon he has a problem. It gets bigger. It gets better. Soon he doesn't have a problem: he's having fun! So will you.

MORE INFORMATION / WATCH IT / DOWNLOAD IT :
COLT STUDIO
COLT Studio members can watch this presentation online.
Extensive Photo Archives are available for download on all Classic Colt and Newer Colt Studio Productions.
BUY IT / DOWNLOAD IT :
COLT STUDIO STORE
Many of the Classic Colt and Newer Colt Studio Productions are still avaialbe for purchase in enhanced editions.