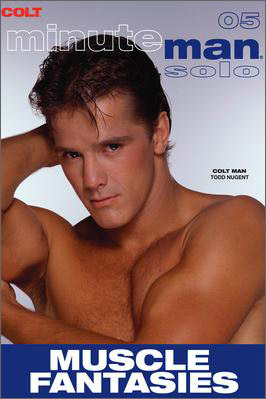 Studio: COLT Studio / Buckshot Productions
Directed by: Rip Colt / Various
Year of Production / Release: 1988
Country of Production: U.S.A.

CAST:
Ward Austin
Todd Nugent
Jimmy Pike
Studs Toro
FILMS IN THIS COMPLIATION: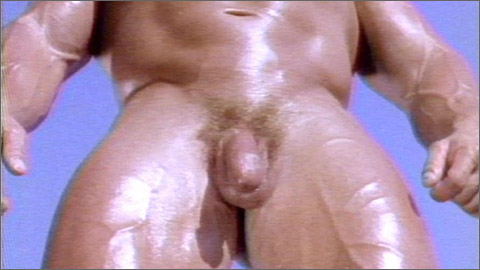 MUSCLE FANTASIES
Emerging from the shower, Ward Austin goes about his morning routines, drying off, combing his hair, brushing his teeth, all the while apprasing his nude physique in the mirror. He likes what he sees but he wants more than just the satisfaction of looking in the mirror. In his mind's eye he sees his muscles as they should be displayed, as a work of art. On a pedastle adorned with Greek columns, Ward sees himself presented like a Herculean muscle-god, posing from high above on Mount Olympus. His muscles gleam as the sunlight hits every angle. His posing suit strips away as more of his magnificient body is revealed. With his beautiful cock throbbing and loaded, Ward releases his sweet nectar of the gods.
Looks can be deceiving. But when macho bodybuilder Ward takes a look in the mirror, it ain't lying! Turned on by his awesome muscles, he fantasizes a nude posing session of massive arms, powerful pecs and smooth, flawless skin. But he can't keep his hands off his colossal body, guaranteeing an explosive climax to this sizzling routine.

NAKED LUNCH
Todd Nugent is a handyman at the home of one his more affluent clients. Taking a mid-day break for lunch by the pool he realzies no one is home, and the back patio is so private there would be no harm in stripping down on his break. At the edge of the pool Todd basks in the sunlight on his naked skin and soon feels his manhood rising. Jumping in the water he floats on the water as his hands explore his body. Before heading back to work, Todd knows he needs a full release and gives himself a pleasurable stroke in the pool.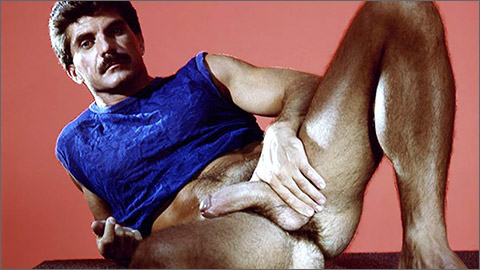 PIKE'S PEEK
After an absence of 12 years, one of their most popular discoveries, Jimmy, returns in front of COLT Studio lenses. In the garage he discovers some nude pictures of himself that definitely require a second look. Leafing through the magazine, powerhouse Pike forgets his chores and relives those horny moments, exploring his body and pumping his stiff, juicy rod to oblivion.
COLT Man Jimmy Pike enjoys the regular life as he mows his lawn on a sunny day. When he heads to the shed to get the gas tank for the mower he notices his COLT photos and magazines. Remembering fondly his glory days as a COLT model Jimmy takes a break from mowing the lawn to stroll down memory lane. Seeing himself on those pages awakens the feelings he had being a COLT superstar. As he reminisces over his body of work, Jimmy enjoys his body in the here and now with a hot stroke session that proves he's still got it.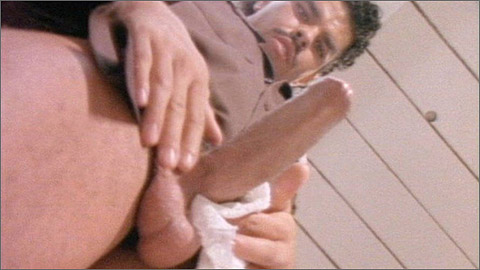 DIRTY LOOKS
Always open for the on-the-job excitement, deliveryman Studs gets an erotic eyeful when he enters the home of a kinky avant-garde artist. While she's showering, he gets steamed up and fondles his thick, uncut cock. One thing leads to another and soon this masculine Latin is shooting his load, instead of delivering it!

MORE INFORMATION / WATCH IT / DOWNLOAD IT :
COLT STUDIO
COLT Studio members can watch this presentation online.
Extensive Photo Archives are available for download on all Classic Colt and Newer Colt Studio Productions.
BUY IT / DOWNLOAD IT :
COLT STUDIO STORE
Many of the Classic Colt and Newer Colt Studio Productions are still avaialbe for purchase in enhanced editions.