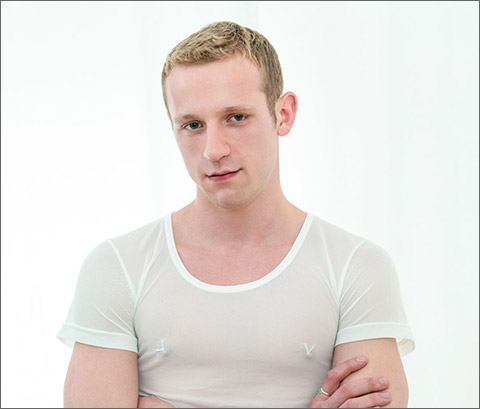 Studio: Mormon Boyz / MormonBoyz.com
Directed by: Paul Jackson
Year of Production / Release: 2016
Country of Production: U.S.A.

CAST:
Bishop Eldridge
Brother Hales
Elder Holland
Elder Nicola
Elder Oaks
President Nelson
President Oaks
INFORMATION FROM MORMON BOYZ: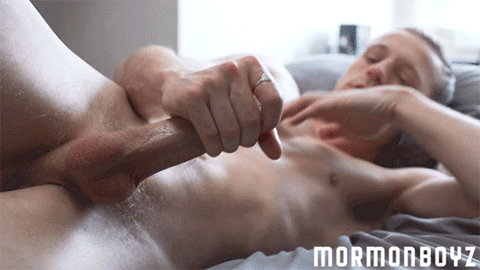 CHAPTER 1 – ELDER HOLLAND CAUGHT MASTURBATING
Hot, blonde Elder Holland has always considered himself to be a guy's guy. He likes to pull pranks on the other missionaries, and see what he can get away with.
   He's only been on his mission for a short while, but he's already gotten into trouble for pantsing the other boys, short sheeting beds, and turning off alarm clocks so other missionaries would sleep through their wake up times.
   Elder Holland also misses the girls he was dating back home, and he's been feeling horny as hell. He wakes up every morning with aching boners and is dying to stick his thick dick somewhere, anywhere.
   Holland's mission companion, the innocent young Elder Oaks, is quiet and reserved. The boys haven't exactly gotten along, but Oaks can't help noticing how handsome Holland is. Especially after what happened a few days ago.
   Elder Oaks was walking into the courtyard to gather their dry laundry and out of nowhere, Elder Holland jumped him, wrestled him to the ground and straddled Oaks.
   Elder Oaks struggled, trying to get out of the boy's grip, when suddenly, he felt Elder Holland's erect cock pressing against him.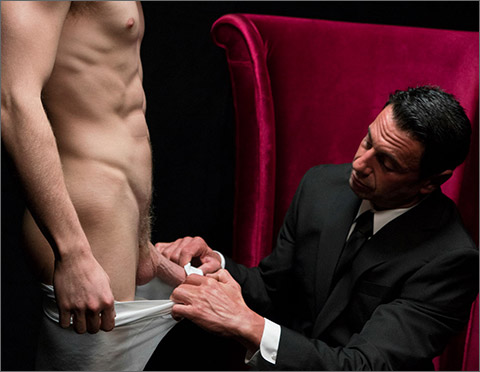 CHAPTER 2: DISCIPLINARY ACTION
The formidable President Nelson has just discovered the mischievous Elder Holland and Elder Oaks,…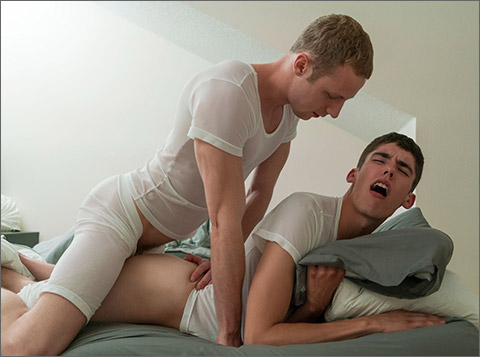 CHAPTER 3: COMPANIONSHIP STRIFE
After being disciplined by The Brethren, Elder Holland is furious at his companion Elder Oaks….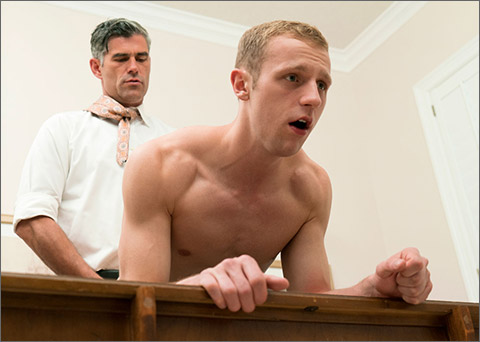 CHAPTER 4: THE CALLING
Elder Holland was feeling quite vindicated after his latest encounter with Elder Oaks. He roused the young boy…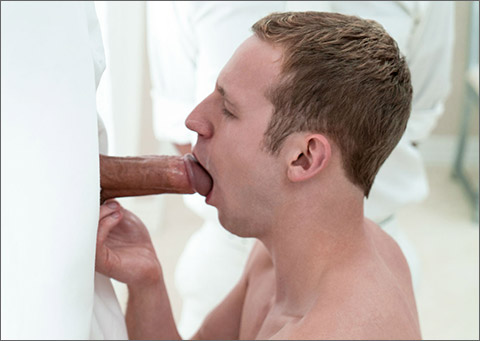 CHAPTER 5: THE ENDOWMENT
Until a few weeks ago, Elder Holland had never met President Oaks. The handsome man is part of …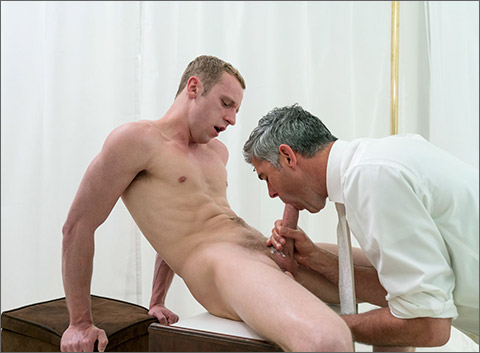 CHAPTER 6: WASHING & ANOINTING
Up until a few weeks ago, Elder Holland was pretty sure he only liked girls. But, the handsome blond couldn't deny…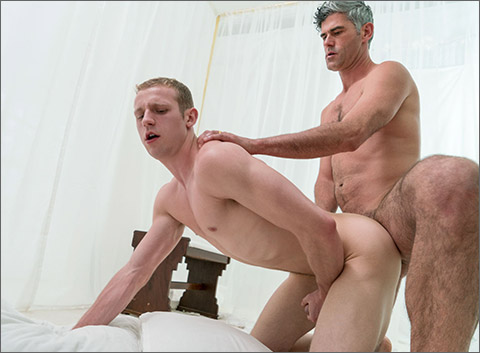 CHAPTER 7: INITIATION
Elder Holland has just watched the dashing President Oaks swallow a thick load of his cum. The boy can barely believe…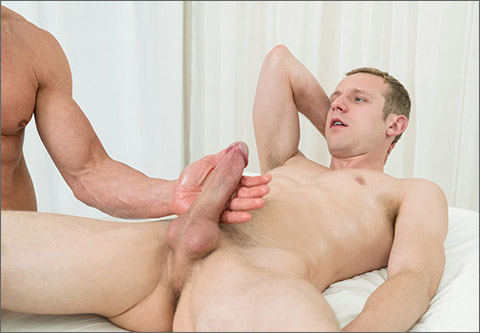 CHAPTER 8: SECOND ANOINTING
Elder Holland and Elder Oaks waited together in a small room, undressed down to their sacred garments, seated closely next to each other. With nothing to do, the two boys gently rubbed their legs together, enjoying the opportunity to be even slightly intimate. They wished they could just return to their room and fuck each other senseless, but the Brethren had called on them again.
   Their last meetings had changed a lot for the inductees. Elder Holland, for instance, proved himself to his companion's protective father. He showed that he could exhibit the level of maturity and obedience that the brotherhood admired, not to mention taking a solid pounding from President Oaks himself.

CHAPTER 9: ATONEMENT
Elder Holland is still in a daze from having the cum milked so skillfully out of his dick by President Nelson. The young…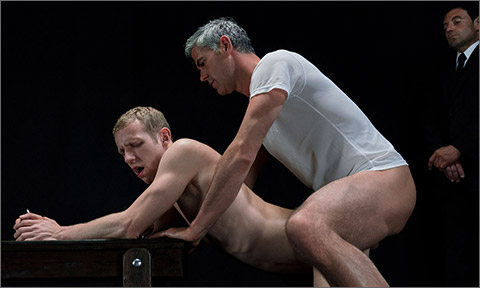 CHAPTER 10: SETTING APART
Elder Holland's hole tightens against the priesthood stretching tool as President Nelson's hand pumps his shaft….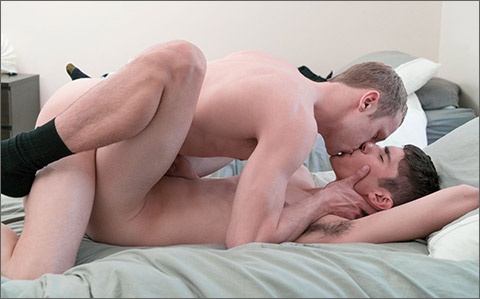 CHAPTER 11: COMPANIONSHIP INVENTORY
Things had been awkward between Elder Holland and Elder Oaks since their last encounter…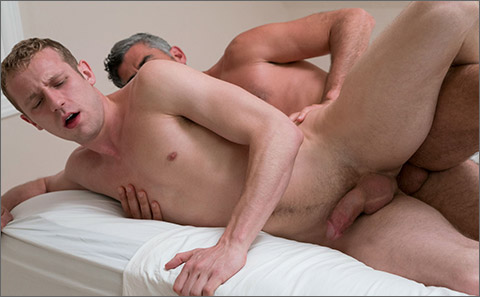 CHAPTER 12: THE COVENANT
Elder Holland hadn't always been the best companion to Elder Oaks. As a young man with a particularly powerful sex drive…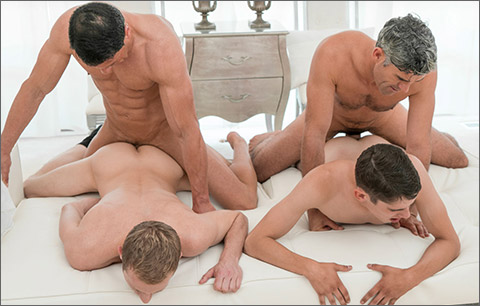 CHAPTER 13: ORDINATION
Elder Holland and Elder Oaks waited together in a small room, undressed down to their sacred garments, seated…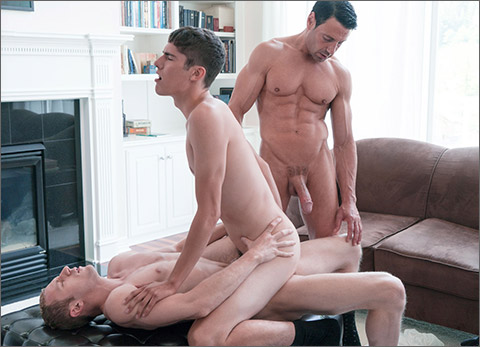 CHAPTER 14: PRIESTHOOD RETREAT
Neither Elder Oaks nor Elder Holland could be happier. Having been inducted into the Order and attaining the higher level of priesthood authority, they had formed a strong bond.
   Knowing the unique circumstances for each boy–namely Oaks' connection with his father and Holland's less than perfect history with his companion–the Brethren determined that they would benefit from some time away from the grind of daily mission life.
   Fortunately, the Brethren owned a beautiful home in a secluded area where the handsome President Nelson could take the boys for a private priesthood retreat under his supervision.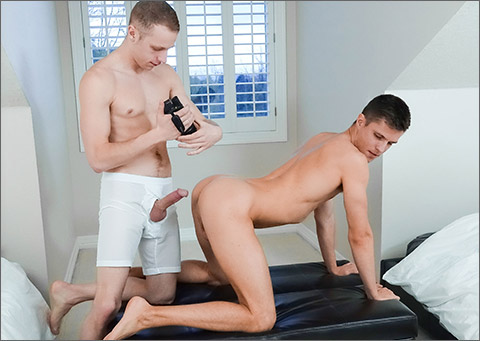 CHAPTER 15: THE INFORMANT
Elder Nicola was a tall, handsome boy from the Ukraine whose attraction to Elder Holland hadn't gone unnoticed….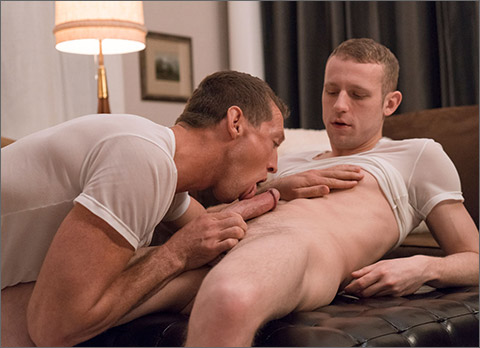 CHAPTER 16: HOME OF THE BRETHREN
After Elder Holland's new companion went to sleep, the handsome young man snuck out of his bed and went downstairs…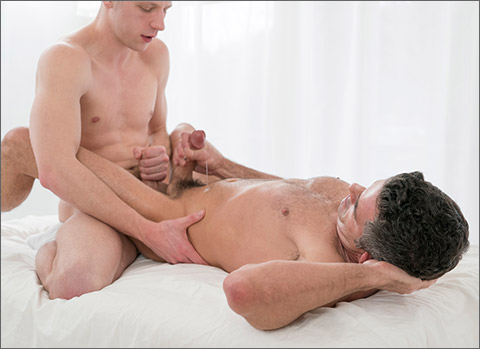 CHAPTER 17: THE NEW NAME
Those initiated into the Order are told to keep their membership a secret. They must never disclose what they…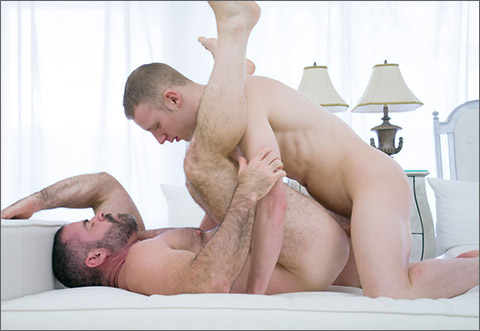 CHAPTER 18: THE SACRAMENT
Every time Elder Holland encountered Bishop Angus, he found himself completely in awe of the man's powerful physical…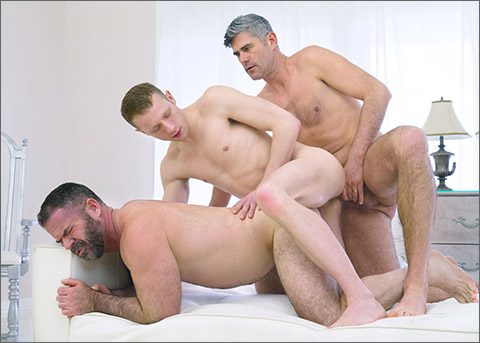 CHAPTER 19: BONDS OF BROTHERHOOD
President Oaks met with Elder Holland regularly during his mission. He spoke with Elder Holland at length…

WATCH OR DOWNLOAD THIS AT: MORMON BOYZ
On-Line Only Presentation & extensive photos from each scene.