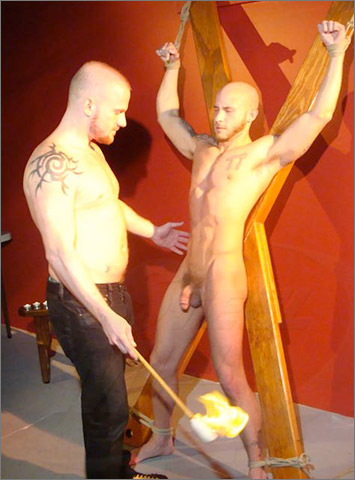 Studio: Steel Mill Media / Bound Muscle online
Directed by:
Year of Production / Release: 2011
Country of Production: U.S.A.

CAST:
Drake Jaden
Luke Riley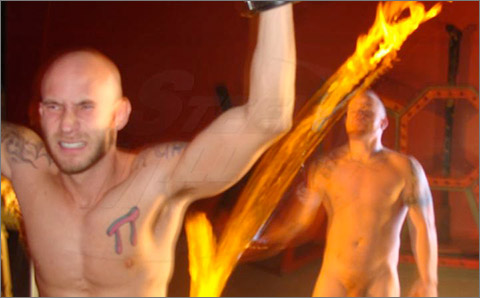 INFORMATION STEEL MILL MEDIA / BOUND MUSCLE:
PART 1:
Our first Steel Edge feature, directed by Derek da Silva! Luke Riley shows muscleboy Drake Jaden just how the firesticks work. Drake squirms until Luke shows him how he can put the fire out. Must be seen to be believed!
PART 2:
Luke Riley has sexy Drake Jaden roped with bondage for some more intense fireplay. First, the streak of alcohol. Then the ignition source: a red zapper. An arsonist"s dream come true!
PART 3:
What starts off as a simple flogging turns into something that Drake Jaden will never forget. The flogger is set ablaze, and what comes next must be seen to be believed!
PART 4:
A stungun predicament, where the penalty for moving is getting stunned. You move one way, then it pulls a string that pushes a stungun into you. You move another way — another stungun. Drake Jaden takes it like a champ.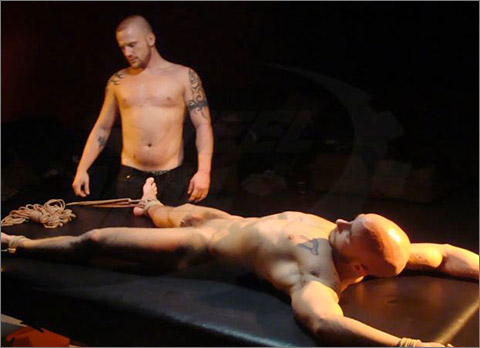 All Steel Mills productions have been remastered for online presentation.
WATCH THE SCENES NOW AT:
STEEL MILL MEDIA / BOUND MUSCLE JOCKS