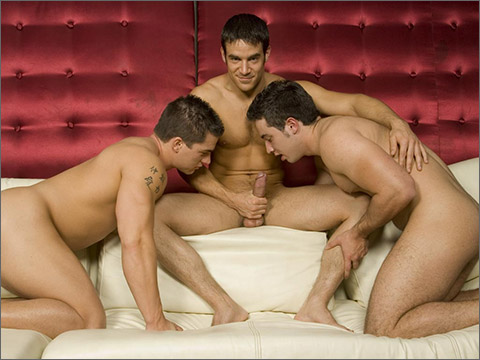 Studio: Randy Blue
Directed by: Randy Blue
Year of Production / Release: 2006
Country of Production: U.S.A.

CAST:
Braden Charron
Alex Eden
Chris Rockway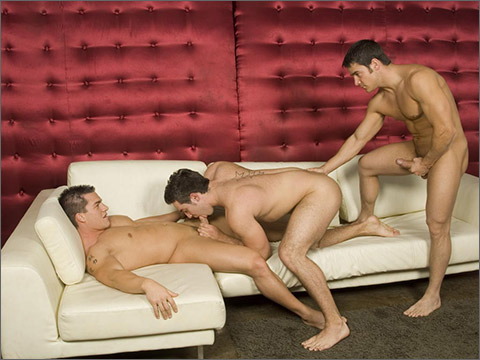 REMASTERED ON THE NEW RANDY BLUE PLATFORM:
As the day of this shoot approached I was filled with anticipation and also a little joy at the thought of filming these three big strapping boys getting busy with each other. There is no way you can look at these three and not be filled with lust. Lust is a good thing right? One of the things that I think keeps Randy Blue different is that we take our time with each of the guys so they fill comfortable. No matter what any of you think, porn is not easy. We just try our hardest to make it look that way. That said, you always hope that the guys feel comfortable enough with themselves and each other so that the footage is real and the sex is so good it makes you want to climb thru your computer screen to get to it. Chris has come along way from a guy that just wanted to do solos to a powerhouse that with every video becomes more comfortable with what he is doing. Braden the same way, and Alex well, we just thru him into the action as quickly as possible because he is a remarkably hot young man. What I like about this video is it touches on some themes I love, such as being a voyeur. And also it touches on being an exhibitionist and being told what to do. The guys were pretty natural although maybe a little too aggressive with some of the talk but yet it was completely them being them. You cannot look at Chris and not want him to talk dirty to you and who wouldn't want to look down and see Braden and Alex both servicing your cock? The sex and the blow jobs are messy, wet and entirely what you look for when you just have to get off. These guys delivered an incredibly hot scene with very little coaching! I love this scene and it makes me wait and wonder what is next from each of these guys. What ever that is I know we are all going to freakin love it!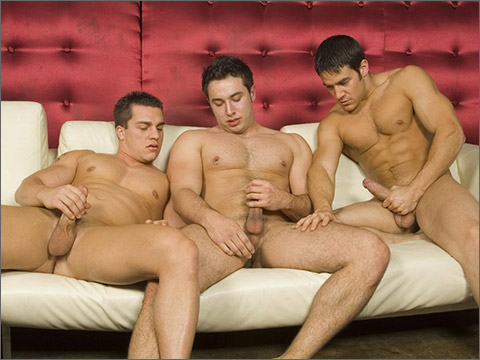 WATCH IT / DOWNLOAD IT NOW AT:
RANDY BLUE
Download or Streaming On-Line Presentations.
Extensive High Quality Photoshoots with each release.
Live Performances and Private Online Shows of your favorite performers.