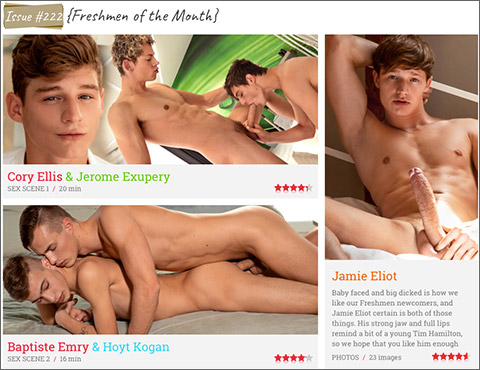 Studio: BelAmi / Freshmen
Year of Production / Release: 2020
Country of Production: Czech Republic

CAST:
Cory Ellis
Jamie Eliot
Baptiste Emry
Jerome Exupery
Hoyt Kogan
INFORMATION FROM BEL AMI: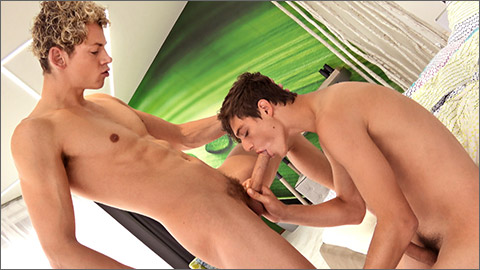 SEX SCENE 1: Cory Ellis & Jerome Exupery
Jerome is the lucky guy to get first dibs on newcomer Cory Ellis in our 1st "freshmen' edition for 2021. Cory seems a little shellshocked at the beginning of the scene, but as soon as he forgets about Kevin and the camera he starts to relax and we get to glimpse what a great performer he may become. What little hesitation is left by the end of the blowjob totally disappears by the time they get to the fucking part. What do you think? Is Cory a keeper?

SEX SCENE 2: Baptiste Emry & Hoyt Kogan
It is not by chance that Hoyt got called in for the first scene with newbie Baptiste. As soon as he came in for his casting everyone was commenting that he could be Hoyt's younger brother (he's not btw) so we decided to put it to the test and see if you all agree or not. Of course, as it is his very first time on camera, he doesn't have the confidence of Hoyt, but we all think that he has a lot of potential. What do you think?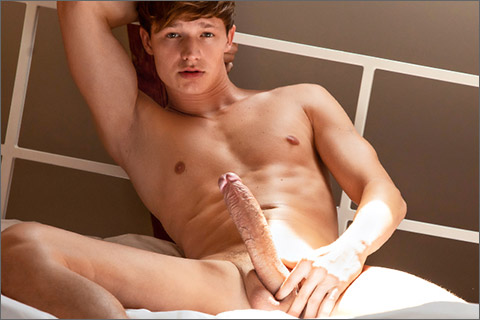 PHOTOS: Jamie Eliot
Baby faced and big dicked is how we like our Freshmen newcomers, and Jamie Eliot certain is both of those things. His strong jaw and full lips remind a bit of a young Tim Hamilton, so we hope that you like him enough that we can keep him around as long as Tim was around. More of Jamie coming up very soon.

WATCH IT / DOWNLOAD IT NOW AT:
BEL AMI'S FRESHMEN
Downloadable Presentations, with extensive Photo Galleries
One of the Highest Quality Mega sites.