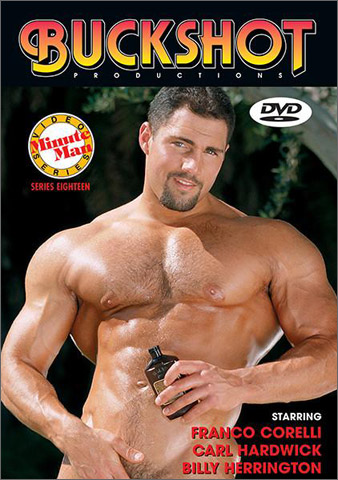 Studio: COLT Studio / Buckshot Productions
Directed by: Rip Colt / Various
Year of Production / Release: 1999
Country of Production: U.S.A.

CAST:
Franco Corelli
Carl Hardwick
Billy Herrington
FILMS IN THIS COMPLIATION: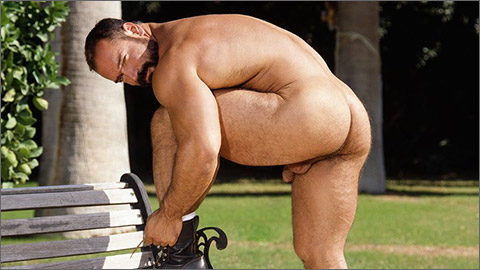 A WORKOUT IN THE SUN
In competition form, Carl arrives for a hard pump in the sun. His gym equipment ready for him in back yard Carl gets to work. The the lifitng progresses as Carl sheds the layers until he is down to his posing strap. Heavy lifting leads to thorough post workout stretching routine. And as the workout ends its time for a little rewarding R&R by the pool. Carl pampers his hard worked body with a littel sun and a float in the pool. The hot sun on his body and his post workout glow natural makes Carl's dick a little attention craved. Giving in to the pleasure Carl strokes his throbbing meat for a true WORKOUT IN THE SUN.
Lucky Carl has a generous friend with whom he stays when he comes to L.A. to do a contest. Returning from the health food store (gotta have that protein), he walks past some gym equipment usually housed in the garage. Wanting to give his massive muscles a pump, Carl begins a light workout, but the sun and exercising combine and soon he's just too hot. When a nude dip in the pool doesn't cool him off, he realized the heat's from something else.
There's more than one kind of workout in the sun and this one is not to be missed! This film was shot soon after Carl had entered a major contest and showcases his spectacularly powerful physique at its peak, shaved for maximum muscularity and definition.

RECHARGE!
Billy is just able to drag his (spectacular) butt home from hard work and wants nothing more than to sack out and rack up some zzz's. Ah, but once the clothes come off and that warm southern California air plays over his body hair, hey, who can blame him for yielding to a few minutes of sexual self expression? After that of course you would think that finally some shut-eye was in order. Nope. Since the heat is up, all it does is recharge his battery and soon we see him carefully slipping his powerful muscles into his inviting, sensuous, custom made leather gear. We can only imagine the next scene…
After a long day on the construction site, Billy Herrington strips off his tool belt and most of his clothes for a little after work RECHARGE. Stripping down to a skimpy thong Billy gives his body some much needed lovin'. On the back patio he settles into his favorite lawn chair and begins a ritual of ass grinding and cock pumping that really helps him let off steam. Once the dick juice flies, thats when things really get CHARGED. Heading inside Billy gets decked out in his hottest leather gear – revving himself up for a hot night to come.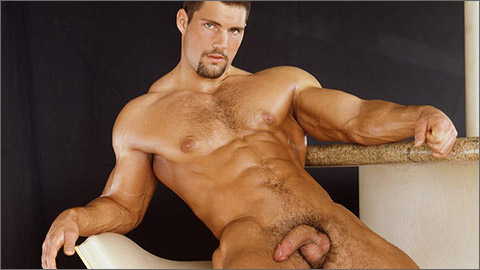 EXHIBITION
Coming home from a workout at the gym, Franco goes through the day's mail. One hand-addressed letter is intriguing and brings a knowing smile to his lips. Setting it aside he takes a shower, dries off outside then spreads a towel, oils up and does some stretching exercises. The warm sun, the sensuous oil, the feel of his hard muscles, it all begins to build. Soon his dick gives him a loaded signal it's time to get some relief, and our guy does just that. He puts on quite an exhibition, thanks to that letter!

MORE INFORMATION / WATCH IT / DOWNLOAD IT :
COLT STUDIO
COLT Studio members can watch this presentation online.
Extensive Photo Archives are available for download on all Classic Colt and Newer Colt Studio Productions.
BUY IT / DOWNLOAD IT :
COLT STUDIO STORE
Many of the Classic Colt and Newer Colt Studio Productions are still avaialbe for purchase in enhanced editions.